Amazon has revealed some crucial details which explain how its off-the-wall Prime Air drone delivery service will actually work.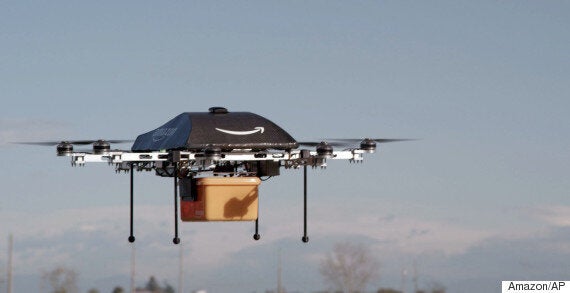 While many brushed off Amazon's new service as nothing more than a crazy concept, Amazon is deadly serious not only about building the drones, but also about changing the way we shop at all.
To prove it they've set some rather ambitious goals which, knowing Amazon, they'll absolutely meet.
1. They'll deliver any package under five pounds by drone.
2. Deliver anywhere in a radius of 10-miles from the depot.
3. All drone deliveries made just 30 minutes after you press 'Order'.
In an exclusive interview with Yahoo, Amazon's vice president for global public policy revealed the vast majority of orders on Amazon actually weigh under five pounds, which means that if they build enough drones they can fundamentally change the way we shop online.
Amazon has been experimenting for some time with the way we shop, introducing its Dash smart button that lets you assign a product to a portable 'button'. When you've run out of the product you simply press the button and Amazon automatically orders you some more.
While this could change the way we shop for those mundane everyday items like loo roll or deodorant, Prime Air has been designed to cater for pretty much everything else.
Prime Air hasn't been costed up yet but Amazon is reportedly pitching the service as something that at first would be available as an option for those last-minute emergencies.
Once enough are up and running however it seems very plausible that the company would look to expand to a full-blown van-replacement in the form of drones.