A model's photo of her baby bump has gone viral, as people claim they can see the outline of her "unborn baby".
Former Brazilian Big Brother star and model Adrianna Sant'Anna, 24, posted the bikini photo on Instagram, and was shocked to receive hundreds of comments claiming fans can "see the baby".
People are claiming the two separate lumps - above her belly button and below - represent the baby's head and baby's leg (see below for a visual interpretation).
"Look, the baby is straight there," commented one person.
The photo had more than 25,000 likes within five days of being uploaded on 16 January.
"Guys, are we all seeing the baby in her belly?" commented another person
Others were frustrated as they couldn't see it at all.
"I can not see the baby, I looked at all angles," commented one fan.
"People think they see a baby? That's crazy to me," wrote another.
Sant'Anna was pretty shocked when she realised the photo had been viewed globally, sharing a Daily Mirror article about it.
"A famous London newspaper reported!"
Just to make it a bit clearer, HuffPostUK has drawn an interpretation of the outline the model's fans think they are seeing.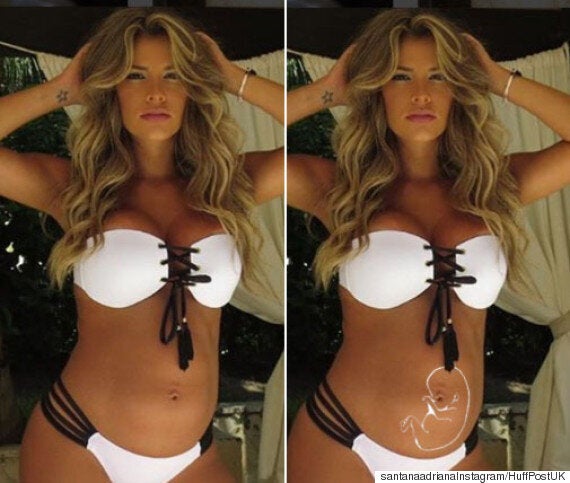 According to a gynaecologist, the outline on Sant'anna's bump doesn't represent a foetus.
Mr N. Pisal at London Gynaecology told MailOnline: "The foetus is surrounded by amniotic fluid, placenta and uterine wall. So this bulge is unlikely to be it.
"It is more likely to be abdominal muscles pushed forward by the bulge of a pregnant uterus. It will be impossible to be absolutely certain though."
Sant'Anna has posted many photos documenting her pregnancy on Instagram - although we don't see any outlines of babies in the photos below.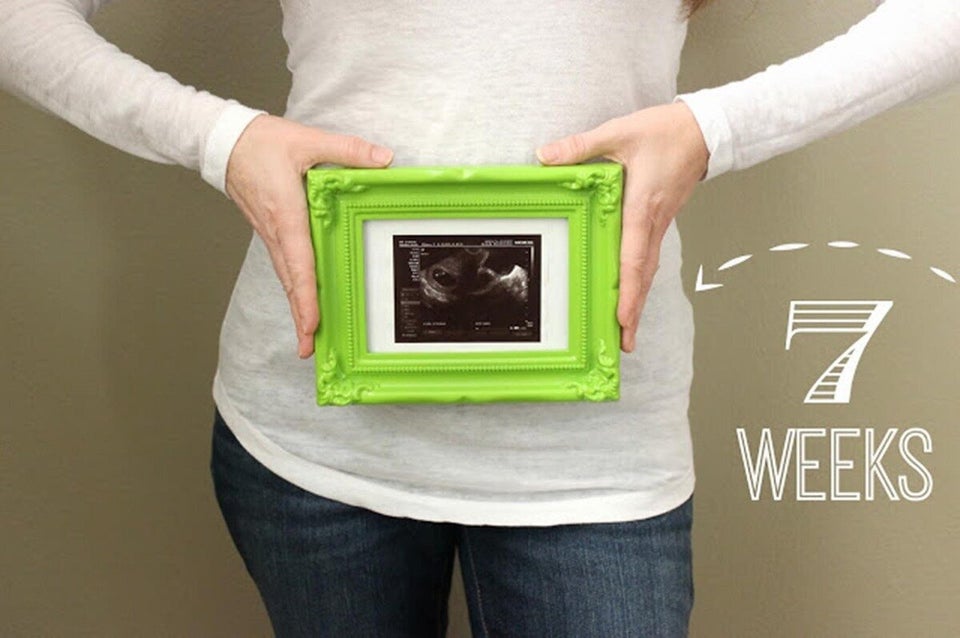 How big is your baby today? Mum's sweet pregnancy documentation