Fearne Cotton opened up about motherhood and breastfeeding at the National Television Awards 2016.
The 34-year-old mum, who gave birth to her second child Honey in September 2015, admitted juggling two children with her new TV project has been tough.
"It's hard because I've still got my baby with me at work quite a lot because I'm breastfeeding," she said.
"I'm trying to do the mum thing and film - it's a bit of plate-spinning act."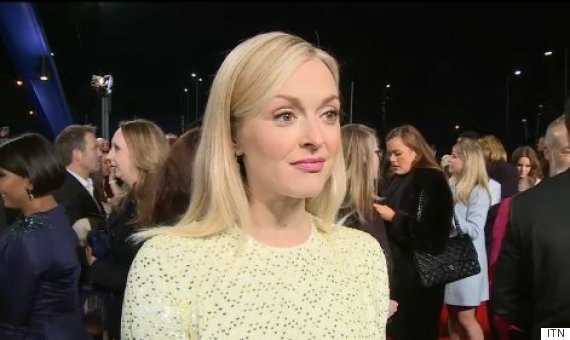 Cotton gave birth to her second child in September 2015
The former radio presenter, whose new TV project with Gok Wan 'Fearne & Gok: Off The Rails' starts today (21 January), said although she was sleep deprived, she was still "very happy".
When asked how she's finding life with a toddler and a baby, she replied: "Well, I'm not sleeping at all really.
"I'm just drinking loads of coffee and getting on with it."
Cotton at the NTAs 2016
Cotton, who is also mum to two-year-old Rex with husband Jesse Woods, has so far only shared photos of Honey's feet.
She does however post photos that give an insight into her family life on Instagram.
Most recently, she has shared photos while doing yoga with Honey watching, as well as when she was making a banana loaf with both her kids.
SEE ALSO:

Fearne Cotton Opens Up About Hypnobirthing: 'It Was The Most Intense And Euphoric Experience Ever'

Fearne Cotton's 2-Year-Old Son Rex Knows What She Should Call Her Second Baby (And Other Mums Relate)

Fearne Cotton Shares The Secret Behind Her #MumHair Transformation