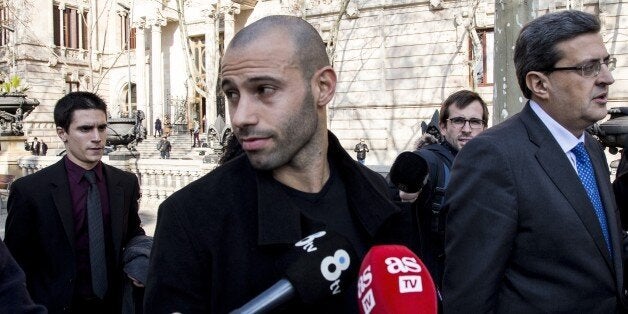 Former Liverpool midfielder Javier Mascherano was sentenced to a year in prison and fined €815,000 (£625,000) on Thursday for tax offences.
The argentine previously admitted two counts of fraud for 2011 and 2012, the 31-year-old allegedly concealing earnings from image rights by using companies based abroad.
After the latest verdict in Catalonia, Mascherano tweeted: "I'm a sporting professional, I don't have a great understanding of taxes and law. To deal with what are for me technical and complicated matters, I have to rely on other people."
"Throughout all my career I have been an honest person, responsible and respectful of my team-mates and the clubs that I have played for and the countries I have lived in," he added.