A glass or two of wine on the sofa after a long day will make even the best of us feel a little sleepy, but one man is unable to resist falling asleep.
Redditor miss-izzie's husband is incapable of finishing a second glass of wine without passing out on the sofa, thankfully she is on-hand with a camera to capture the moment time and time again.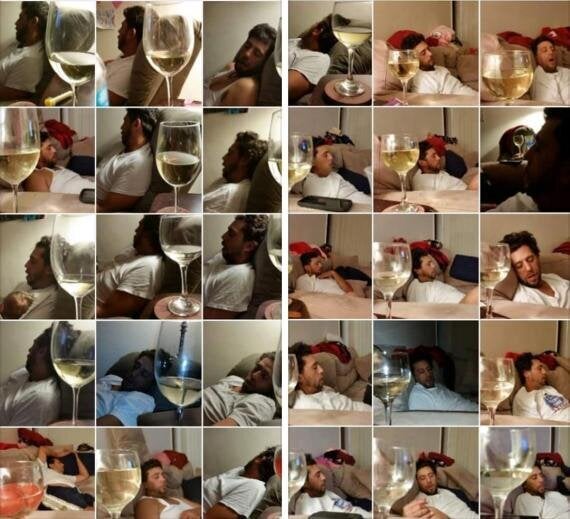 "My husband has a glass or two of wine the night before his days off. It never fails, he falls asleep half way into glass number two," she wrote in the caption.
If it looks like the photos are all taken on the same night because of his outfit, you're wrong.
Miss-izzie explains that her husband always wears a white T-shirt under everything.