A snowboarder on an amazing drift across New York didn't receive the response they were expecting from beady-eyed cops, who quickly joined in by driving alongside.
Captivating drone footage chronicles the daring journey across the city's apocalyptic landscape, showing the boarder effortlessly gliding across the compacted snow.
While there are more than a few stumbles on the way, the boarder seems well schooled in the art form, soon attracting the attention of a passing NYPD squad car.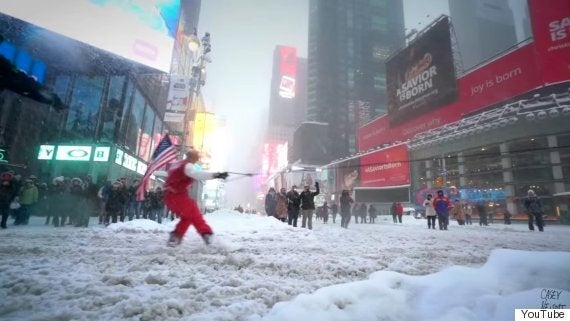 The boarder drifts effortlessly across New York's snow-covered streets
The cops pull alongside the truck and say to the driver, "we'll make it look like we're talking," before allowing them to continue.
Towards the end of the clip, the squad car is seen passing the boarder with its lights flashing.
Watch the incredible video in full, above.
Story continues below slideshow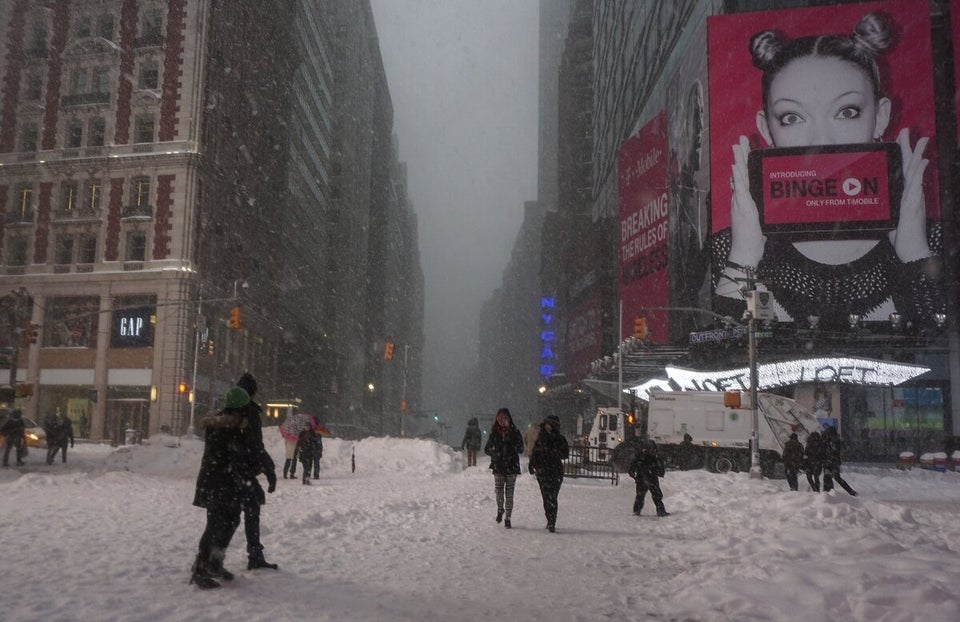 Winter Storm Jonas: 24 January
Inbound and outbound flights from major airports across America were cancelled, at least 45 of which were coming from or going to the UK.
A state of emergency was declared across a vast swathe of the eastern seaboard, with individual states in near-shutdown after thousands of flights were cancelled, schools and government offices closed and sports and entertainment events called off.
At least ten people have been killed in the US storm so far and it is thought thousands of homes lost power on Saturday.