They say you can judge a person by how they treat a waiter, and on Sunday (25 January) night's 'Celebrity Big Brother', Gemma Collins was judged for the way she treated a hairdresser.
READ MORE:
Viewers were not impressed with the way the former 'TOWIE' star spoke to a stylist, who was sent into the house to give her a blow dry, after she was awarded one as part of her prize of immunity from the next eviction.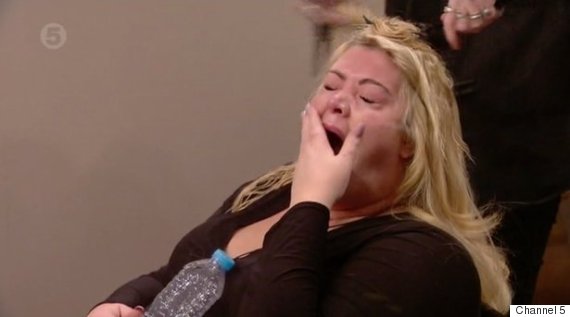 Gemma Collins was given a blow dry
Gemma was seen telling the poor hairdresser that she didn't like what he was doing, and barking orders at him.
She then returned to the house telling her fellow housemates that the blow dry wasn't up to the standards of her usual "Essex blowdry".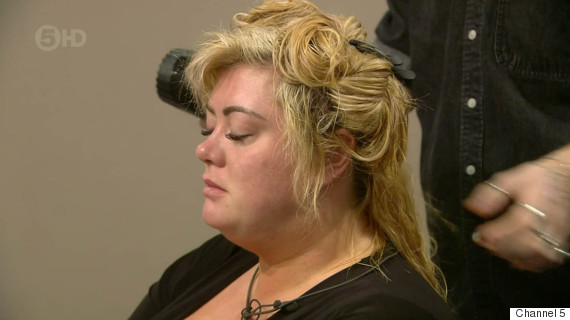 Gemma wasn't exactly grateful about her reward
Disgruntled viewers took to Twitter to blast Gemma's diva behaviour, calling her out for her ungrateful attitude.
I bet it took everything in that hairdresser not to wack the hair dryer across her head #GemmaCollins#CBB

— worldofentertainment (@celebview3) January 24, 2016
Did anybody see the way Gemma Collins spoke to that hair stylist on #cbb? I think we saw the true GC right there and its not a pretty sight.

— Sean O' Donovan (@henriksen1) January 24, 2016
Omg I'm not sure I've ever witnessed such a rude horrid person! #GemmaCollins if I was that bloke I would of cut her hair off #idiot

— Joanna Mills (@jomariemiles) January 24, 2016
Feeling very sorry for that poor stylist that had to blowdry Gemma Collins hair! #nightmareclient#CBB

— Rehab Hairdressing (@Rehabhair) January 24, 2016
I HATE GEMMA COLLINS!! Has she ever been a hairdresser?! Blowdrying hair that thick with extensions is not easy... I've done it! Bitch! #cbb

— Laura (@lovely_laura90) January 24, 2016
If I was just doing Gemma's hair I would of had to of fried it all with that hairdryer!! #gemmacollins#sorude#cbb#poorhairstylist

— Adam (@adam_withers10) January 24, 2016
Who does Gemma Collins think she is trying to lecture a hair stylist about blow dries 😒

— Emma Connolly (@emmerrrrrr) January 24, 2016
Her attitude was even harder to swallow given that she had deprived the rest of the house from having hot water and access to electrical appliances for the day in order to have her hair done.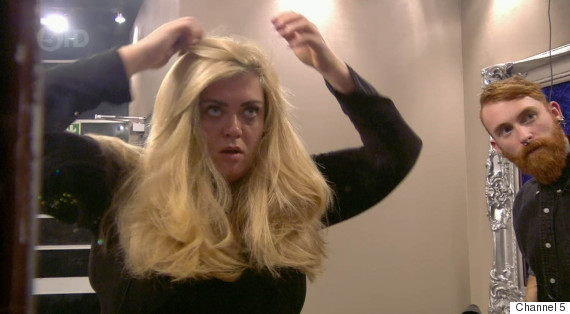 Gemma wasn't pleased with the results
While Gemma started out as one of the favourites in the house, public support has wavered in recent days, following various showdowns with Stephanie Davis.
The Essex girl was heavily booed by the crowd during Friday night's eviction, and they could also be heard chanting, "Get Gemma out!" throughout the show.
As it currently stands, she is now only sixth favourite to win the show, with bookmakers Boylesports giving her odds of just 33/1 to become champion.
'Celebrity Big Brother' continues tonight at 9pm on Channel 5.
MORE 'CELEBRITY BIG BROTHER':
LIKE US ON FACEBOOK | FOLLOW US ON TWITTER