Ofcom have reached a decision over controversial comments made by 'Celebrity Big Brother' housemate, Winston McKenzie.
READ MORE:
Winston, a former UKIP member and London mayoral candidate, faced a backlash from 'CBB' fans before he'd even set foot in the house, over comments he made about gay men.
In his opening VT, he said: "I would cope with a homosexual in the house… I would just stand with my back against a brick wall the whole time."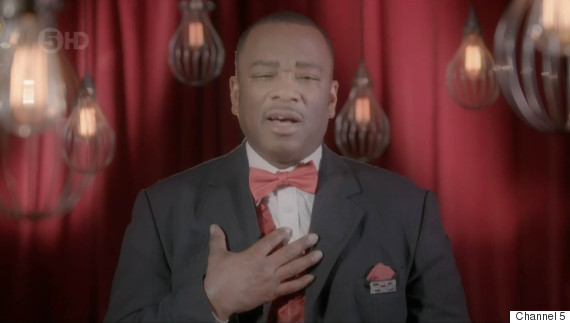 Winston McKenzie
Although his comments sparked more than 400 complaints to Ofcom, the broadcasting regulator has now ruled that they will not be launching an investigation.
They say in a statement: "We are satisfied that Channel 5 broadcast clear and appropriate warnings about the potentially offensive content, and intervened in heated exchanges and situations at appropriate times.
"We have also taken into account the audience's expectations of this well-established reality format, and that the series is aired after the watershed."
Winston was eventually evicted three days after entering the 'CBB' house, but not before he had further riled viewers and his fellow housemates with his comments and behaviour.
The rest of the housemates turned against him when they learned that he had previously compared the adoption of children by same-sex parents to "child abuse", and refused to apologise for his remarks.
He was also given a telling off by producers for his behaviour towards the female housemates, after Nancy Dell'Olio complained she felt "uncomfortable" sharing a bedroom with him.
'CBB' viewers have since complained to Ofcom over a number of incidents in the house, most notably a massive row which erupted when Tiffany Pollard had mistakenly been led to believe that David Gest had died, following the sad death of David Bowie.
LIKE US ON FACEBOOK | FOLLOW US ON TWITTER