While most Americans spent the weekend keeping warm inside during a major snowstorm, one couple decided to use the blizzard as the backdrop for their engagement photos.
Felicia Sam and David Nartey got engaged last October and have been waiting for a snowy weekend to take some celebratory photos ever since.
And with near-record snow fall recorded across the east coast, the couple, from Maryland, certainly weren't disappointed.
The couple headed out to take some photos with photographer Dotun Ayodeji just as the snow began to fall in Maryland.
"We honestly had so much fun, even with the snow in our faces," Sam said. "We were cold, but we didn't even think about that."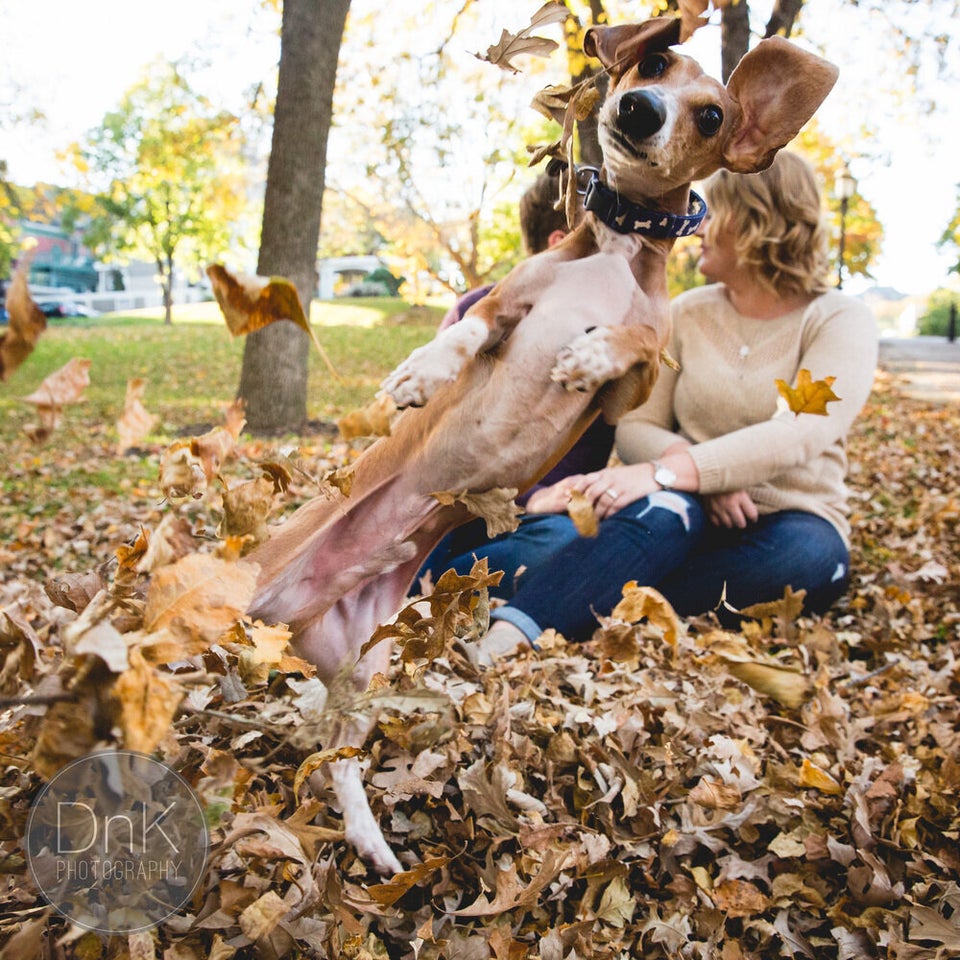 Dog Epically Ruins This Couple's Engagement Photos