The Government is coming under mounting political pressure to address the "genuinely terrifying" situation facing thousands of child refugees in Europe - including from within its own party.
There was cross-party support for Save the Children's recommendation that Britain should admit 3,000 young people sooner rather than later during a parliamentary debate on Monday.
Yvette Cooper, who secured the urgent question in the Commons, said that Save the Children estimated there were 26,000 children currently living alone in Europe.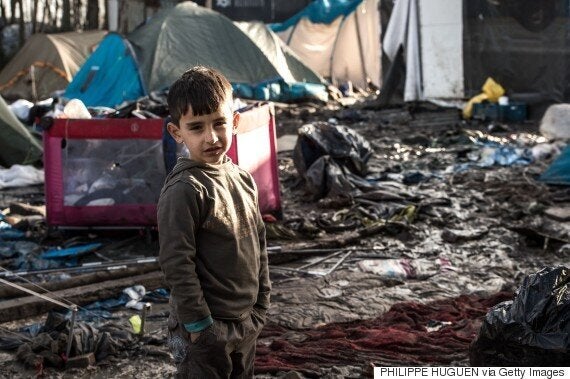 Save the Children believes there are 26,000 child refugees alone in Europe
So far, the Government has offered no assurances that it will accept refugees already in Europe, and instead has said that 20,000 Syrian refugees will be admitted to the UK from camps neighbouring the war-torn state by 2020.
Cooper said that this "is not enough", adding that children were taking "crazy risks" to reach the UK.
She added: "Please will the Government agree before more children disappear or die, please let us do our bit again to help child refugees."
Addressing the urgent parliamentary question, Immigration Minister James Brokenshire said the Government was "actively considering" Save the Children's proposal.
But Brokenshire reiterated that the Government was hesitant to commit to a policy that could be "exploit(ed)" by traffickers who are in the business of "selling false hope".
Shadow Home Secretary, Andy Burnham, pressed the Government to admit refugee children already in Europe, not just in the camps neighbouring Syria.
He said: "The thought of any child alone in a foreign country is abhorrent to any parent, but alone in dangerous conditions without food, warmth, comfort or protection is genuinely terrifying.
"Sadly this is the reality today for thousands of Syrian children and those fleeing the conflicts and the truth is some of these frightened young souls are on our own doorstep.
"No child should be left to fend for themselves, whoever they are, wherever they are. And I have no doubt that when faced with this the vast majority of British people would see a moral duty to act."
Burnham said that those children already in Europe are "highly vulnerable" and are at risk of trafficking, prostitution and other forms of abuse.
He added: "This is the biggest humanitarian crisis since the Second World War, but instead of playing our full part the Prime Minister has spent recent weeks stomping around Europe with his own list of demands.
"Does the minister not accept that to countries trying to deal with the enormity of this crisis, that might make us look a little selfish and blinkered?
"By doing more to help our partners in Europe, might not the Prime Minister build goodwill and get a better hearing when it comes to his own renegotiations demands."
Brokenshire said that it was important that the stance Britain takes "is not making an already extraordinarily difficult situation even worse".
Eric Pickles said there were "clear parallels" between the current plight of refugee children and the Kindertransport rescue effort that took place in the months prior to the outbreak of the Second World War, which saw thousands of predominantly Jewish children being rescued from Nazi-occupied territories.
The Tory MP said: "There are children out there who are at risk and I would urge the Government to look carefully at this.
"After all it is January 25 and a month ago we were celebrating that great Christian festival of children and I hope that that spirit lingers beyond Boxing Day."
The issue of how asylum seekers are treated once they enter the UK was brought up by Stephen Doughty, MP for Cardiff South and Penarth.
Doherty said that, in addition to "stigmatising asylum seekers", he had heard reports of short notice evictions, a lack of female housing workers and managers "enter(ing) an individual's bedroom without consent".
He asked whether the Home Office would investigate the contractor "and find out what exactly is going on and the treatment of these vulnerable individuals".
Brokenshire replied: "I do expect high standards from all contractors, including that there is no issues of stigma attached to those under their care and if there is evidence to suggest that this is not the case it will be treated with the upmost seriousness."
Also on the Huffington Post UK: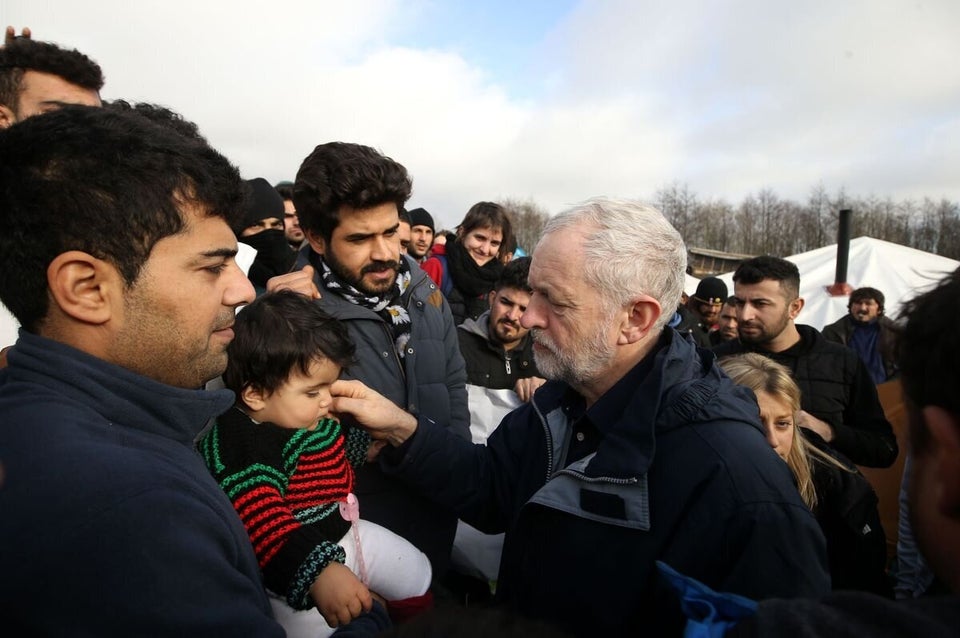 Jeremy Corbyn Visits A Refugee Cmpa