Jeremy Corbyn has insisted he is "getting along just fine" with Labour MPs and that the party is making progress.
Speaking on ITV's This Morning programme on Monday morning, the Labour leader was quizzed over internal-splits over his leadership. "Do you think you will still be in your job by the time the election comes along?" presenter Phillip Schofield asked.
According to The Times, former shadow cabinet minister Michael Dugher has been encouraged by some to mount a "suicide bomb mission" against Corbyn's leadership in May.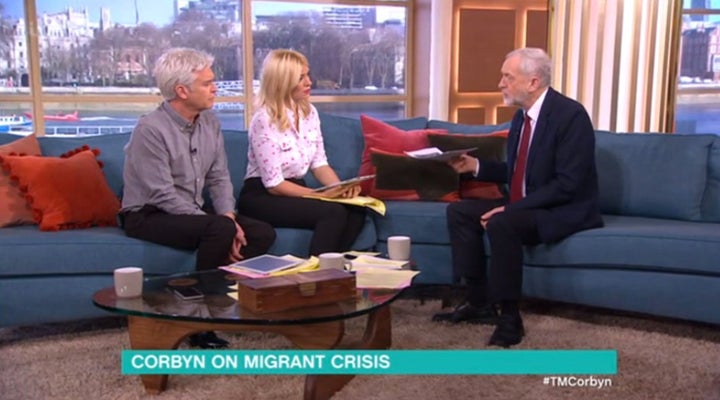 Corbyn told Schofield: "I am doing my very best to present politics in a human way, to also campaign for Labour to win a general election in 2020 on a policy of investing in housing so every young person gets a house, investing in education so young people get real opportunities, investing rather than privatizing in our health service.
The Labour leader added "party members are very happy" with the direction he was taking the party.
However while the Labour grassroots are broadly supportive of Corbyn, Labour MPs are less convinced. "I have the most fascinating debates you've ever heard in your life with some of my colleagues in parliament," he said. "But we are getting on fine."
"We defeated the government on tax credits. We defeated them on police cuts. We defeated them on that appalling idea of running Saudi Arabia's prisons."
Corbyn added: "We are making progress as a party... everybody is getting along just fine."