Jeremy Corbyn is to blame for the Labour in-fighting that is losing the party votes, according to former shadow work and pensions secretary Rachel Reeves.
"We are focusing inwardly on issues that don't really resonate with the public, about Trident for example, and we should be focusing on issues that really matter to people," she said on Monday.
"The leadership of the party have to take responsibility for that. They have opened up this issue of Trident. There wasn't an issue in the country."
Reeves told BBC 2's Daily Politics that Corbyn should have "learned those lessons in the 1980s" that opposing Britain's nuclear deterrent was a vote loser.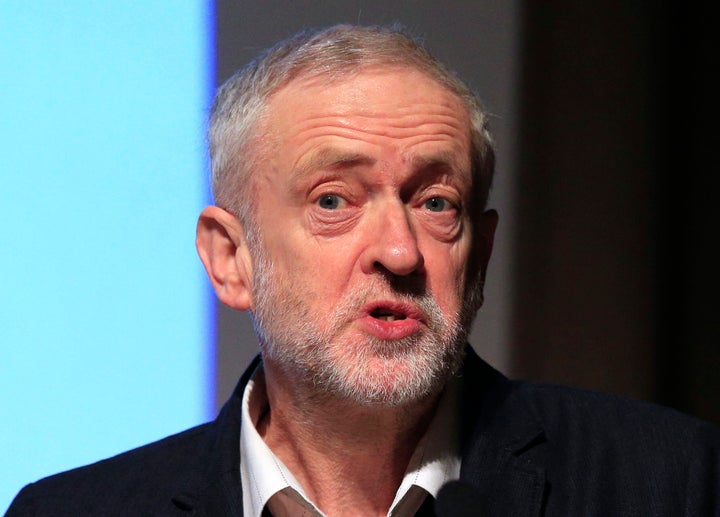 Corbyn is heading for a showdown with his MPs over whether or not to vote in favour of renewing Trident. Several shadow cabinet ministers have indicated they would resign if the Labour leadership manages to ditch the party's long-held support for the weapons system.
"It's the party policy to renew it, jobs depend on it, but most importantly our national security depends on it," she said. "This is pressure that is coming from the leadership and not from the grassroots of the party. The longer we spend debating these internal issues... the less time are spending debating things that really matter to people."
Reeves, who quit the shadow cabinet following Corbyn's election as leader, accused him of a "dereliction duty" by failing to focus on issues such as healthcare, education and living standards. "Our duty an opposition party is holding the government to account," she said.
The Leeds West MP said instead those issues had been "drowned out" by an internal Labour debate that was "not going to win us any votes".
On Monday The Times reported former shadow cabinet minister Michael Dugher, fired by Corbyn in his reshuffle, has been urged to launch a "suicide bomb mission" to oust the Labour leader.
And Reeves criticism of Corbyn comes as a leaked internal-report that concluded Ed Miliband lost the 2015 general election because Labour "negatives are deep and powerful" was leaked.