The dad-of-three tweeted a snap of the moment he met his third child for the first time in hospital.
The father-son moment shows baby Kit with a head of blonde hair, wrapped in a white towel and staring up at his dad.
"Meeting Kit for the first time," Rooney tweeted. "Home time now."
Fans previously speculated Coleen had gone into labour when Wayne posted a throwback photo of the day Klay was born.
Uploading the photo to Instagram, he wrote: "#TBT - Family picture after Klay was born. Not long left until the new addition is here! #Family."
"OMG does this mean Coleen is in labour?" wrote one fan on the photo.
During her third pregnancy, Coleen said she had decided not to find out the sex of the child ahead of the birth, although many wrongly guessed it would be a girl.
"We did ask the second time with Klay but, with this one, when it came to the crunch at the scan, I had thought I'd want to know – but it turns out I didn't."
Congratulations to the Rooneys!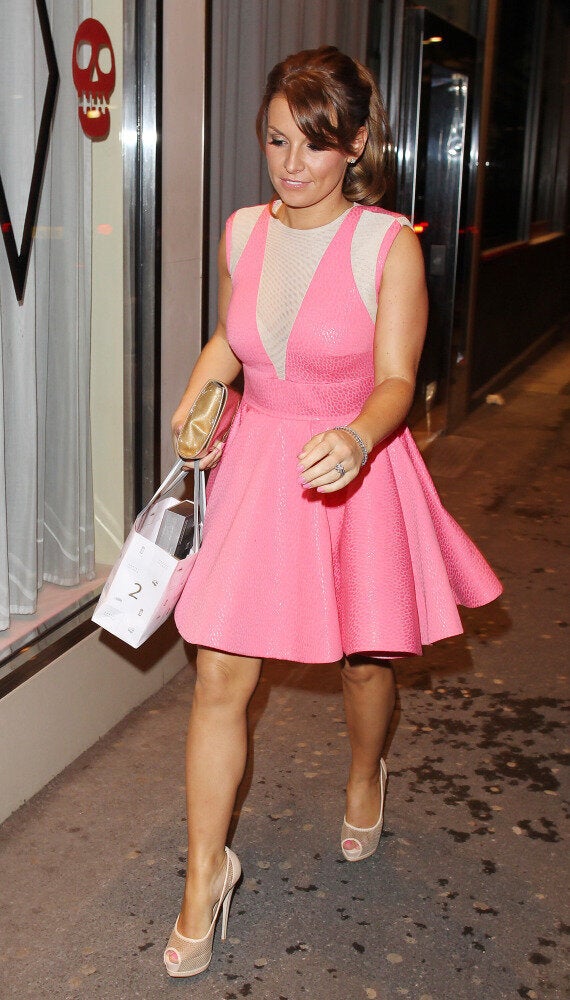 The Perfect 10: Coleen Rooney