A mum has threatened to pull her teenage daughter out of school because teachers segregated her from other pupils for having a "dip dye" hairstyle.
Diane Kelly, 45, said one teacher at Tollbar School in Grimsby had complimented her 13-year-old daughter Daisy's hair, but then it was cited as the reason for the teen being put in "inclusion" and not allowed out on break.
"I support the school policy for pupils going into inclusion for bad behaviour and I totally agree with the uniform policy, but for the colour of hair, I do not," Kelly said.
"If it was bright red or any other colour I would agree but not when it is just a little lighter."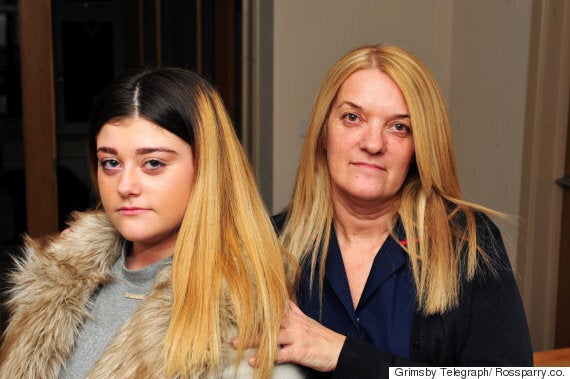 Kelly said she wants to pull her daughter out of the school
The school rules state that students are not allowed two-tone hair, nor have "extreme" or "vivid" hair colours.
They also state: "No cuts shorter than a number one razor setting, no patterns cut into hair, no beaded braids or braids with cotton/material weaves, no extensions which do not match natural hair colour.
"For girls, a normal plain hair-slide, clip or 'bobble' is acceptable, but the multitude of hair ornaments favoured by some girls is not. Any hairstyles that have a change in hair length must be blended. Hairstyles must be graduated with no 'stepped' patterns or lines."
Kelly explained: "I suggested [my daughter] put her hair in a bun so it is all the same colour but that was not acceptable.
"How is her hair colour affecting her education? She is not allowed out at break or dinner to play with her friends.
"It has got to the stage that I don't want her in inclusion so I have kept her at home and have asked for them to send her work here. But I have had no response.
"I think it is dogmatic. There is nothing wrong with her hair. I accept the rules have to be adhered to, but they don't have to be clones."
Kelly, who went to Tollbar School herself, said she is deeply unhappy that the school are focusing on student's hair colour.
Kelly said: "It is ridiculous. I will move her school. I am not happy with her sitting in inclusion where they are left to their own devices. I am backing her 100%.
"They never had any rules like this when I was at Tollbar. They should be concentrating on bullying and other bad behaviour.
"It is bad to put them in inclusion and have the emotional impact that has on a teenager."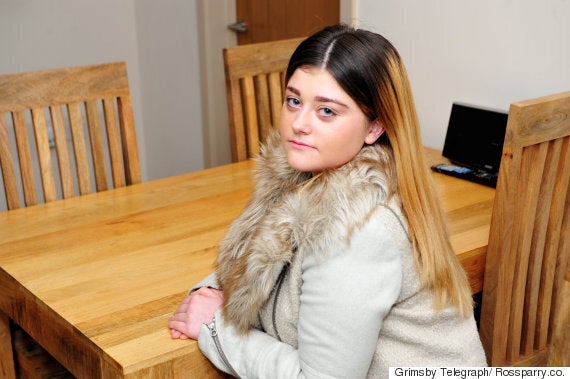 Kelly's daughter Daisy, whose ambition is to become an airline hostess or work in the health and beauty industry, said: "There are loads of people with dip-dyed hair and there are teachers who have their roots showing.
"I had it like this for two weeks and a teacher said she liked it."
Stephen Moon, Principal of Tollbar Academy, said: "The Tollbar Academy Policy on two-tone hair was discussed extensively in the Grimsby Telegraph in September 2005.
"This policy is widely published and has not changed. Parents are made aware of our Academy Dress Policy before they accept a place.
"Parents and students also sign the Home-Academy Agreement, agreeing to support the Academy's policies when they commence their education at Tollbar."