Thousands of pupils at 14 schools across England were told to stay at home on Tuesday morning after a series of hoax bomb threats.
In an international twist, six schools in Paris were also evacuated as police attempted to secure the buildings.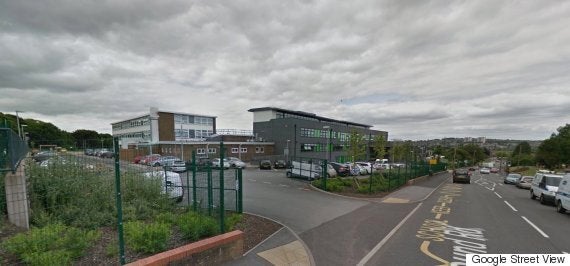 Oldbury Academy in the West Midlands was one of six schools affected in the region
In what appeared to be a co-ordinated effort, threats were made to schools between 8 and 9 am.
At the same time, a Twitter account claimed responsibility for the hoaxes praising the fall out as it happened.
"Schools in Paris dropping like flies," it tweeted, "How's the West Midlands doing?" The account has since been suspended.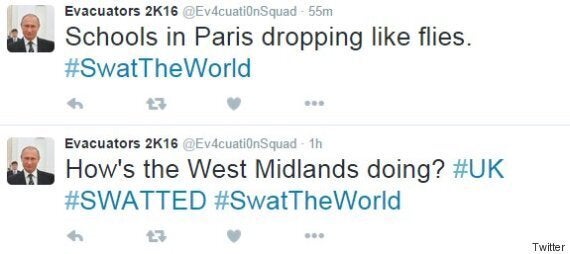 Screengrabs of the Twitter account show the feed before it was suspended
However, it is not believed that any of the threats made on Tuesday were credible.
West Midlands Police Assistant Chief Constable Carl Foulkes, said: "Police intelligence suggests there is no credible threat behind the calls…they mirror the hoaxes several schools received just a few days ago.
"Local police officers have been sent to the affected schools to carry out checks and to offer reassurance.
"A police investigation is underway to find the person responsible for the calls."
West Midlands: Schools affected

Oldbury Academy in Pound Road, Oldbury
Holly Lodge High in Holly Lane, Smethwick
Bristnall Hall Academy in Bristnall Hall Lane, Oldbury
George Slater High School in Claypit Lane, West Bromwich
Earls High School in Furnace Lane, Halesowen
Four Dwellings Upper School, in Quinton Road West, Quinton
The force would not comment on posts made to social media.
The London Evening Standard reported that among the four schools affected in the capital were Ricard's Lodge High School in Wimbledon, Raynes Park High School, one school in south-east London and another in west London.
London's Metropolitan Police said: "Police were informed of four separate calls made to schools across London this morning (26 January) claiming a suspicious device had been left at their premises.
"The schools were evacuated as a precaution while the incidents are looked into. These incidents have been stood down.
"At this stage, the incidents are being treated as malicious communications."
A spokesman from Devon and Cornwall Police said: "By 9am, following police attendance and immediate enquiries, there was quickly found to be no threat and no risk to any children or staff. Enquiries are continuing into the matter."
Popular in the Community