As all discerning travellers know, the best holidays aren't just about the destination but the overall experience: the journey, the memories, the like-minded people you meet along the way.
No surprise then, that setting sail and taking a cruise is such a satisfying holiday, whether you're looking to discover new lands or revisit favourite cities with a fresh outlook.
Viking Cruises offer a different kind of cruise, one that focuses on creating an immersive experience where you explore your destination of choice through food, customs and culture before even getting off the boat. Just wait until you see what there is to learn once you do land portside...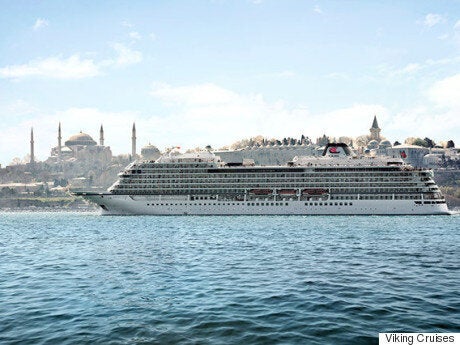 Forget airport delays, car rental nightmares and wishing you could explore more than one destination on your week-long getaway (without the hassle) - here are three things you need to know about why your next holiday should be a cruise.
Looking to book before 30/06/2016? You can save £500pp and take advantage of free gratuities at www.vikingoceancruises.co.uk or on 0800 014 7541.
1. Cruises take you where you want to go
Whether you're keen to explore ancient Roman ruins or are looking to tour magnificent cities like St. Petersburg, Viking Cruises has an impressive selection of cruise itineraries to suit every traveller, for any length of time.
You can sail away on a Romantic Mediterranean cruise for eight days, enjoying the galleries of Barcelona and sipping wine in Tuscany, or you can explore the fabled landscapes of Scandinavia with a 15-day Into the Midnight Sun cruise. In addition to European cruises around the Mediterranean and Baltics, Viking Cruises offers routes through the Caribbean for adventures further afield.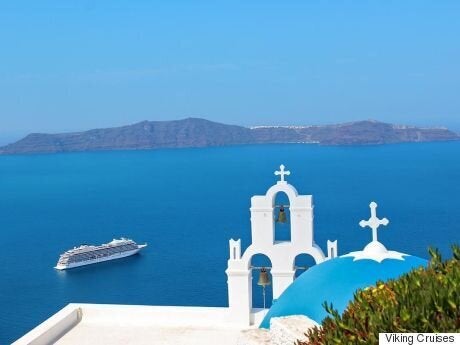 Setting sail with Viking Cruises also means spending longer at port, with an average 10-hour stay in each destination (make that 15 hours, on average, in Mediterranean locations).
Also included in the cost of your cruise is a shore excursion at each stop, which is usually an orientation tour.
Fancy treating yourself? Try a private tour of Hagia Sophia in Istanbul or opt for a cheese and brandy tasting in Normandy. Also for the more adventurous why not paddle across one of Norway's fjords in a kayak. With over 350 excursions to choose from, you can ensure that your holiday is tailor-made to cater to your interests and follows the itinerary you had in mind.
2. Cruises are unbeatable value for money
Viking Cruises are known for their attention to detail: once you board the cruise ship, your immersion into the destinations you're travelling to begins, with onboard entertainment, classes, performances and meals all designed to educate and complement the places you're visiting. You also get a lot of bang for your buck.
All of your meals aboard the ship are included (at any one of the specialty restaurants), as is all wine and beer with meals and also teas and coffees. Fun fact: over 4,000 complimentary cups of tea are served aboard Viking Cruises each day.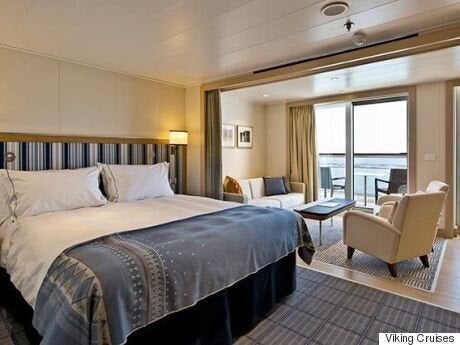 With dedicated staff and impeccable service, guests also have their choice of a luxurious five-star stateroom. Each room has a personal veranda, so every guest can enjoy indoor and outdoor space, while Explorer Suites offer sweeping views. For the ultimate in opulence, the Owner's Suite measures 1,448 square feet. 24-hour room service ensures that guests will be spoiled at any time of day or night.
Free Wi-Fi, flights from selected regional airports at no extra cost and a myriad of free onboard facilities including a fitness centre, spa, library, laundry services and more make a cruise holiday hard to beat when it comes to value for money.
With Viking Cruises, the ambience is also key: clean, Scandinavian lines, pale wood details and Nordic print furnishings create a natural, light, cosy and appealing atmosphere.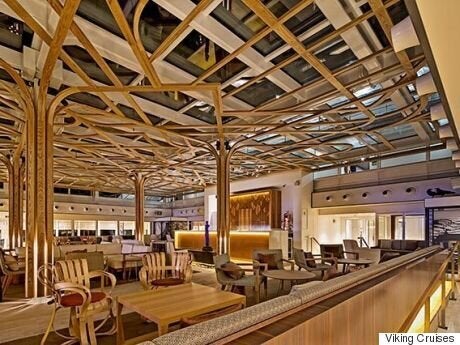 3. Cruises will keep you entertained and occupied
One thing we can pretty much guarantee you won't be hearing on a Viking cruise ship? "I'm bored."
There's just too much amazing stuff to do, whether you want to take a late-night dip in the dreamy infinity pool, embrace Nordic traditions with the world's first onboard snow grotto experience (yep, it actually snows in there!), relax in the sauna or work out in the fitness centre. Or just escape from it all for an hour or two by booking in for one of over 30 pampering spa treatments, like a Nordic hair ritual.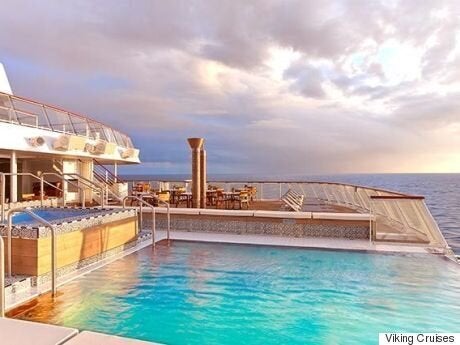 In addition to wellness and fitness activities, guests will find plenty of opportunity to simply enjoy the cruising: by taking in the sweeping panoramas from the Explorers' Lounge, relaxing with one of over 1,000 books in the library of the Living Room or taking part in onboard cultural enrichment activities, including lectures from world experts on topics like history, art and culture.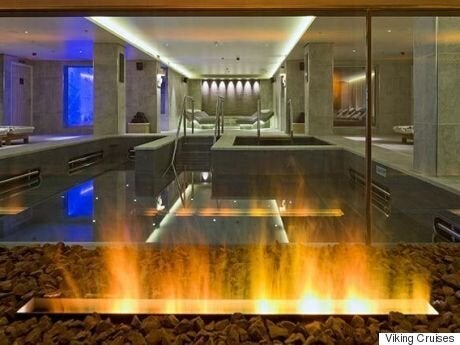 Onboard cookery classes give you the chance to perfect a new regional recipe, performances from dance troupes and singers let you soak up the local flavour of your watch an old classic or Hollywood blockbuster after a tasty meal.
Who needs a plane to travel when you can have this much fun on the sea?
Everything you need to enjoy yourself is included:

- Private veranda stateroom

- All meals on board in a variety of dining venues

- Complimentary wine, beer and soft drinks with lunch

and dinner on board

- Complimentary speciality teas and coffees 24/7

- Free 24-hour room service

- Included excursion in every port of call

- Free use of spa facilities

- Free Wi-Fi*

- Evening entertainment, lectures and port talks

- Return scheduled flights from the UK