Hawaiian politician Greggor Ilagan was trying to find new ways to reach voters in his run for the State Senate - so obviously he decided to download Tinder.
Sadly, he massively overestimated the level of discussion on the dating app.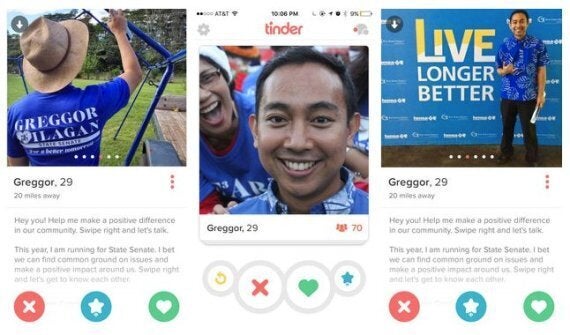 Ilagan set his preferences to both genders, hoping to maximise the number of voters he could reach. Which meant a lot of chaps were sliding into his messages asking for more than just representation.
"Because it's a dating site, there were actually a lot of guys that were hitting on me," Ilagan told Honolulu Civil Beat. "I was always having to direct people back to the main focus.
"They asked me, 'Oh, can I have a date?' And I said, 'Well, we can have a meeting and we can talk about government and maybe you can help out on the campaign.'
"Tinder just has a different environment and different expectation. I learned the hard way."
Related