The five things you need to know on Wednesday January 27, 2016…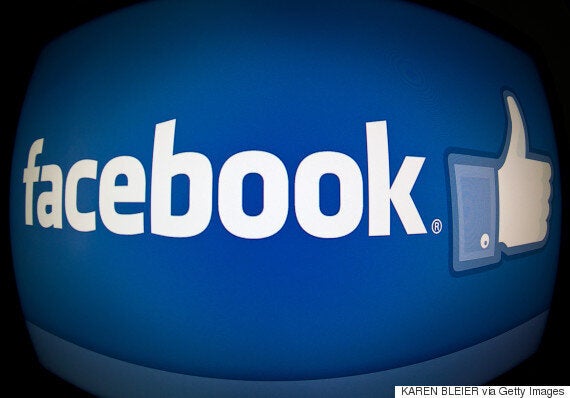 Lots of papers have got decent follow ups on the Google tax story and No10 is bracing itself for Jeremy Corbyn trying to make hay at PMQs over all this. Officials hope it will all die down as everyone realises to change taxation to hit in-country sales would cripple UK firms overseas. But Tory critics of George Osborne say it's yet another example of the supposed political genius of the Government failing to spot a political storm.
Osborne's 'major success' verdict (a quote given to the Guardian's Larry Elliott after a Davos panel debate) has not been repeated since the storm blew up last Friday night, even by the Chancellor himself.
After appearing to distance itself on Monday, No.10 tried to wrap a protective arm around Osborne yesterday at Lobby. But in doing so, the PM's spokesman may have overreached himself. He said the PM and the Chancellor "have always been of the same view" on this tax issue. That suggests the PM now agrees with the "major success" verdict. Will David Cameron utter the words today? Or will Corbyn choose to go off-piste with another topic entirely? (On just 200 homes built on sold-off public land, for example?)
The FT probably gets the prize for the newest development, reporting that Facebook is battling with HMRC over its own back taxes due between 2010 and 2014. Facebook has vowed to "defend any and all such claims" that result. Mark Zuckerberg's firm is playing hardball, recently making clear in Companies House filings that it is not 'probable' it has fresh tax obligations. In 2014, it paid just £4,327 in UK corporation tax. What's not to 'Like'?
The Mirror says Osborne and other ministers had 25 meetings with Google chiefs in the run up to the 'sweetheart deal'. The Indy says details of the deals may never be made public. On the Today prog, the PM's former policy guru Steve Hilton said some firms seem to be "above the law" in "the way they relate to governments, their lobbying efforts and so on". But he wouldn't comment directly on Google. It is a bit tricky for him, given his wife Rachel Whetstone (now at Uber) was a big cheese in the firm.
2) (RICHMOND) HOUSE OF COMMONS
The hot news from the PLP wasn't for once about party infighting, but actually a briefing from Chris Bryant on the latest plans for the multi-billion pound 'Restoration and Renewal' of the Houses of Parliament. Bryant told MPs not to leak the details but naturally they did and our story from last night is HERE.
Bryant mainly wanted the report (due in March) not to come as a shock to MPs, particularly the realisation that Parliament would be staying in London during any works and would not be relocating to Manchester, Newcastle or even Glasgow. Chris Grayling will update the 1922 Committee soon too (though not tonight).
The main new options in the proposals are plans to shift Commons and Lords offices and possibly chambers to Whitehall departments. The Department of Health's Richmond House HQ is seen as a real contender as it is right next to the 'northern estate' ie the Norman Shaw buildings and Portcullis House. The FCO and Treasury are also in the frame because of a similar proximity. And I'm told that it is proximity - rather than security per se - which is one of the key factors here, as well as value for money.
I'd be surprised if David Cameron wasn't asked a helpful whips' question at PMQs about Jeremy Corbyn's plans to attend the CND march in London next month. The Telegraph reports that the organisation has been told them he will be present to address 50,000 people in Trafalgar Square in what is expected to be the biggest anti-nuclear demo in a generation.
The Shadow Cabinet was left 'wowed' by a presentation by Kezia Dugdale yesterday, with some present telling me the Scottish Labour Party leader was on impressive form. The marathon NEC meeting later agreed to disagree over plans to change its terms of reference, putting off a decision until the March meeting. Note that student rep Bex Bailey, a critic of moves to give the NEC more power over policy and appointments, will no longer be on the NEC then. A battle is gearing up between 'moderates' and the Left to replace her.
Liz Kendall, who admitted on Daily Politics yesterday she had an 'eat your greens' approach to the Labour leadership campaign, may not be over the moon. But with Michael Fallon pushing for a March Trident vote, will No.10 grant his wish - or listen to other Cabinet voices who want to delay the vote until after Labour conference to cause maximum damage.
Labour is back to the day job in the Lords on the welfare bill later, though it is dismissive of the Lib Dem amendment on Universal Credit, which Angela Smith calls 'meaningless posturing'. Labour's rival amendment would force ministers to publish regular impact assessments of the UC programme.
BECAUSE YOU'VE READ THIS FAR…
With many fearing fresh floods from Storm Jonas, Liz Truss's appearance before the EFRA Select Committee was perfectly timed. The Telegraph has splashed on her backing for a new council tax hike of around £15 per household in flood-hit areas. Labour's Lord Clark of Windemere (what a lovely title) and the Lib Dems aren't keen on what they have naturally dubbed a 'flood tax', though the Local Government Association says it sounds sensible. An easy hit for Corbyn at PMQs?
Meanwhile, Rory Stewart was on Twitter yesterday appealing for volunteers to help build up flood defences in Shap, Cumbria. Does the Environment Agency really now rely on volunteers to do such work?
This has got less media attention but Truss also got into a real spot of bother at the hearing over the Rural Payments Agency fiasco. Turns out farmers are facing bankruptcy because they are still owed payments due. Isn't facing floods enough?
Donald Trump has shown yet again just how he can play the media like a cheap violin. In pulling out of the final Fox News debate ahead of Iowa, he has made himself the story and undermined any hope of decent viewing figures for the TV company he accuses of 'bias' against him.
Still stateside, Ben of Ben & Jerry's ice cream has created a new flavour in tribute to Bernie Sanders. Outside a Trump rally in Vermont, Ben Cohen told MSNBC News that 'Bernie's Yearning' was designed to make a point. "The disc of chocolate represents 90 percent of the wealth that's gone to the top 10 percent over the last 10 years."
Speaking of politics and the media, the FT reports that the Information Commissioner has slapped a £30,000 fine on the Telegraph for emailing news subscribers with a message to vote Tory on election day. "People may well perceive the paper's editorial content to have a political bias, but when The Telegraph emailed people directly, calling for them to vote for a political party, they crossed a line," said Steve Eckersley, head of enforcement. Still, it all seems a bit excessive. Ofcom admits there was 'no distress' to readers and had just 17 complaints. But guess what? The fine will go the Treasury.
If you're reading this on the web, sign-up HERE to get the WaughZone delivered to your inbox.
Got something you want to share? Please send any stories/tips/quotes/pix/plugs/gossip to Paul Waugh (paul.waugh@huffingtonpost.com), Ned Simons (ned.simons@huffingtonpost.com), Graeme Demianyk (graeme.demianyk@huffingtonpost.com) and Owen Bennett (owen.bennett@huffingtonpost.com)
Popular in the Community