Card Factory have come up with a remarkably simple way to get around the government's 5p plastic bag charge.
The simple act of bag modification has been confirmed as a legitimate tactic.
A spokesperson for the greetings card company told PRW magazine: "The Department for Environment, Food & Rural Affairs (Defra) has confirmed that not charging for bags without handles complies with the regulations as they stand."
The move has not been appreciated by all however.
Shops proper stingin on these bags, Card Factory's ent even got handles, which to me is more like a sack, not a bag. pic.twitter.com/mN4pn6hKSw

— april (@apriltheband) November 16, 2015
And of course there are issues raised about whether avoiding a tax designed to protect the environment and raise money for charity is a good idea.
A spokesman for Friends of the Earth told The Huffington Post UK: "Plastic bags end up in the sea, stuck in trees, or uselessly cluttering up our cupboards.
"The whole point of the charge – which has been massively successful – is to make you think twice about whether you really need one, which people often don't.
"Snipping off the handles is a clever wheeze to get round the charge, but it's two fingers up at trying to protect animals and the environment."
Nice work, Card Factory. Discouraging pointless nature-damaging plastic bags is. Exactly. The. Point. https://t.co/KdcCYPir4q

— David Powell (@powellds) January 29, 2016
Card Factory have been contacted for comment but have yet to respond.
Need a consumer offer that is both wasteful and useless? Well done Card Factory https://t.co/0z02cI8OAV

— Alastair Harper (@harperga) January 28, 2016
Card Factory gets employees to cut handles off plastic bags to avoid giving 5p to charity. What a time to be alive. https://t.co/GGWeErTje9

— reckless monkey (@loftymonkey) January 28, 2016
well #CardFactory great job on saving the planet! #ignorants https://t.co/WznIfqP0E1

— Simona Chvanaite (@SimonaChvanaite) January 28, 2016
Not to worry however, if you can't face the thought of carrying your weighty card purchases home without a handle the chain will still charge you 5p for an un-butchered version.
Card Factory are far from the first charge-dodging pioneers.
Sam Berner, a student at the University of East Anglia, first took a full-size suitcase to the shops as a joke, but soon realised it was actually quite a good idea.
And here's lovely little infographic for some perspective.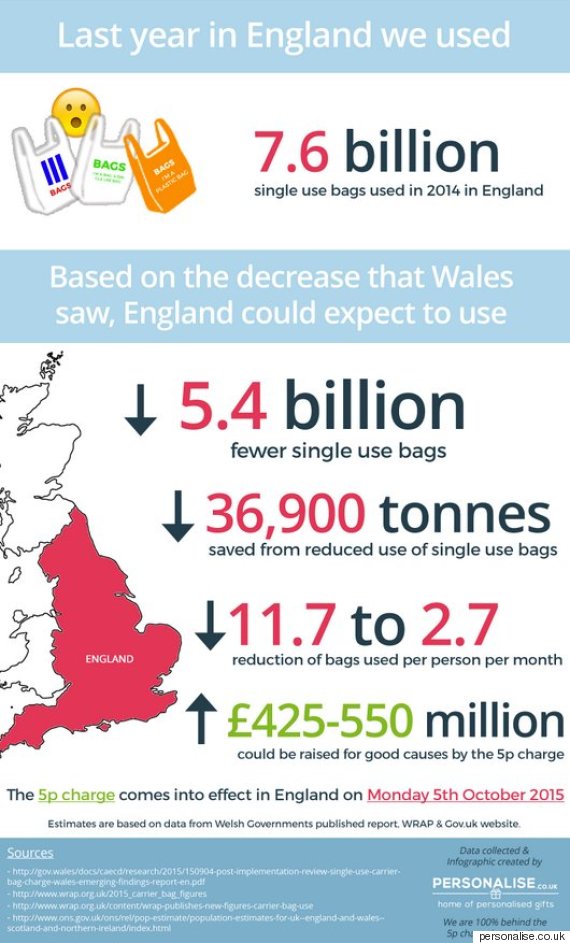 SEE ALSO: