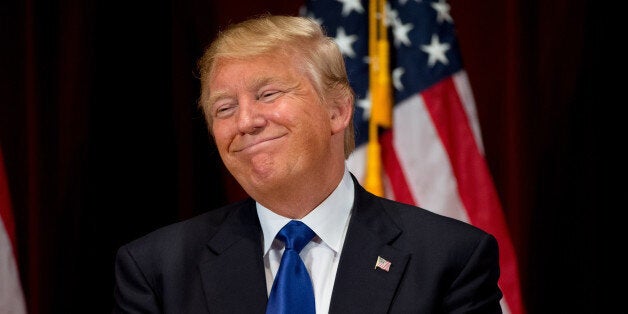 Hillary Clinton is the only candidate running for president of the United States who is up to the job and the idea of Donald Trump in the White House is terrifying, according to a Conservative former British foreign and defence secretary.
Sir Malcolm Rifkind, who also used to chair parliament's intelligence and security committee which scrutinises the activity of the UK's spy agencies, said the idea of anyone other Clinton having their finger on the button of the United States' nuclear weapons made him "tremble".
Speaking in central-London on Thursday evening, Sir Malcolm was asked to predict who would be the eventual Republican nominee. "I think you are left with [Ted] Cruz or [Donald] Trump and I am pretty terrified. I'm terrified of each of them," he said. "My guess it's more likely to be Cruz than Trump but I hope it's neither."
"What I can't work out in the case Trump, is his form of craziness, all the stupid remarks he makes, all the offensive remarks he makes, is it just a facade which makes him stand out form all the others? Or is he really as awful as he projects?"
Sir Malcom added: "He seems so incredibly dangerous."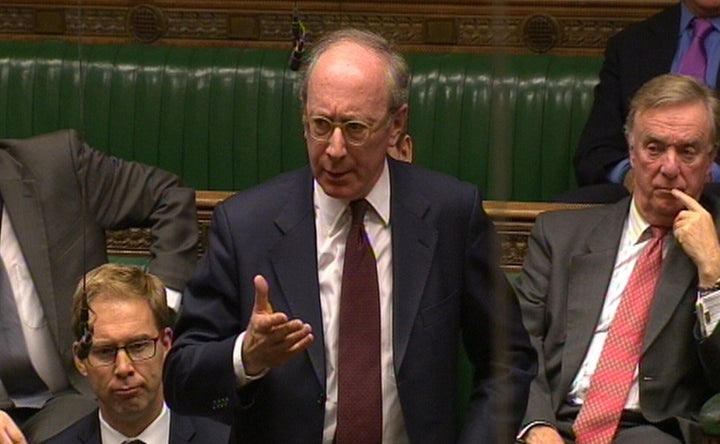 The former Conservative MP, who served as foreign secretary and defence secretary in the 1990s when John Major was prime minister, heaped praise on Clinton who he said was the "only one" of any of the candidates from both parties who he trusted to handle American foreign policy.
"We have lost sight his evening, as have most of the American public, that the whole point of the primaries is to identify who would make the best president of the United States... the most powerful person in the world, who has control over America's nuclear weapons.
"I tremble when I think what would happen if any of the others [won]," he said. "I don't care whether its a Republican or a Democrat. I am interested in how they are going to deal with the problems of the world."
He added: "The idea of Trump or Cruz or Bernie [Sanders] or any of the others ... makes me think there is something wrong with the American system."
Sir Malcolm also speculated as to how the UK-US "special relationship" would be affected given the public criticism British politicians have made of Trump, particularly if Boris Johnson became British prime minister. He told The Huffington Post: "All I can say is, Trump would make Boris look very conservative, calm, traditional and tranquil.
"Can you imagine Trump-Boris summit? That would be a special relationship more special than any we have ever experienced before and leave the rest of the world very jealous," he joked.
Recalling a meeting he had with Clinton while she was First Lady and he was foreign secretary, Sir Malcolm added: "I came away that evening a huge fan. I found her combination of charm, but also highly intelligent, thoughtful, sense of humour."
Also speaking at the event in Westminster, hosted by Ladbrokes, Labour peer Lord Wood said a Trump presidency would put "enormous strain" on the UK-US alliance.
The former senior adviser to ex-Labour leader Ed Miliband added: "You should buy a ticket now for the first David Cameron-Trump brush-by in the White House."
In an unusual intervention in an American presidential race, Cameron has previously described Trump as "divisive, stupid and wrong" for his comments about Muslims.