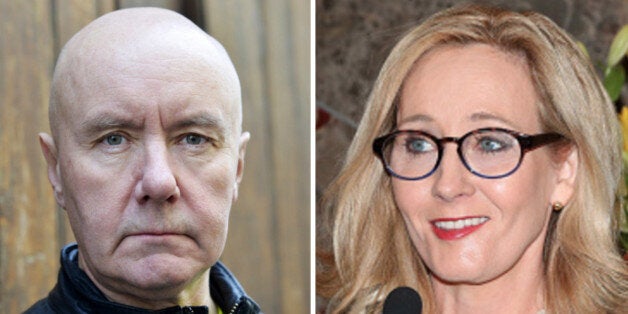 Irvine Welsh has blasted the man who precipitated a bitter social media feud between J.K. Rowling and Scottish MP Natalie McGarry as an "anonymous troll coward".
He derided the "troll" account's secret owner, saying he "must have wanked himself blind by now" over the furore that broke out after Rowling threatened legal action for being called minsogynst sympathiser.
'Brian Spanner', a prolific tweeter on political affairs in Scotland with a self-admitted history of sending abusive tweets to SNP politicians, was the subject of an argument between Rowling and McGarry on Thursday.
The MP called out Rowling for posting messages in support of Spanner, alleging she "defends abusive misogynist trolls".
After a heated exchange between the pair, McGarry deleted several of her tweets and made her account 'private' - meaning members of the public were barred from accessing her profile.
Rowling meanwhile issued a strongly worded legal threat to the former SNP MP, who resigned her party whip in November.
"You don't appear to understand how Twitter or defamation works. I'm going to help you out with the latter," the 50-year-old longstanding Edinburgh-resident wrote.
But in his own intervention the following day, Welsh hit out at Spanner, writing: "The anon[ymous] troll coward whose misogynistic tweets precipitated feud b[etween] JK Rowling and Natalie McGarry must have wanked himself blind by now."
One Twitter user took contention with his phrasing, calling Welsh out for using language similar to that of the 'troll' he was attacking.
Welsh hit back, admitting he had presumed the gender of anonymous tweeter Spanner to be male, correcting himself by substituting the "wanked himself blind" to "frigged herself demented", using a regional term for masturbation.
Spanner retorted by asking whether Welsh would apologise for having taken exception to his own sexually graphic posts.
Comment was sought by The Huffington Post UK from representatives for Rowling and McGarry but both refused to give any statement on the fallout of Thursday's debate.
Popular in the Community