Louisa Lytton has been taken to hospital after suffering a fall, while training for 'The Jump'.
The former 'EastEnders' actress was rushed to hospital with the assistance of Mountain Rescue after falling over "half-way down" a ski slope, just days before making her debut on the winter sports-based reality show.
A source tells The Sun: "She was in a bad way on the slopes and it didn't help that she was stuck halfway down.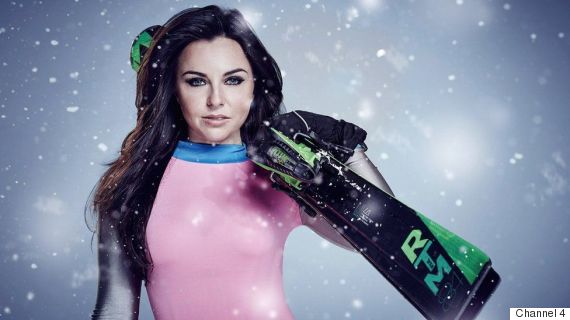 Louisa Lytton
"There was no easy way to get to her and Mountain Rescue were needed to take her off to the hospital.
"She was clearly in a lot of pain and it was all very scary as no-one knew how bad her condition really was."
Fortunately, despite worries for her physical state, Louisa was told by doctors that she hadn't broken anything in the fall, and will be ready to perform in the first 'Jump' challenge this Sunday.
Louisa isn't the only contestant to have been injured during training, as James 'Arg' Argent previously hurt his knee in the run-up to the first show.
They'll be joined on the slopes by pop singer Sarah Harding, 'Made In Chelsea' favourite Mark-Francis Vandelli and Brian McFadden, who raised eyebrows this week when he posted a violent Twitter rant, threatening to "strangle" someone.
'The Jump' returns to Channel 4 on Sunday night, with Davina McCall once again taking on presenting duties.
Last year's series saw two contestants, Ola Jordan and Sally Bercow, forced to pull out before the series even began, after becoming injured while training for the show.
LIKE US ON FACEBOOK | FOLLOW US ON TWITTER