Some of the best TV gold comes from pranksters attempting to put off TV reporters. Especially when it comes to football fans.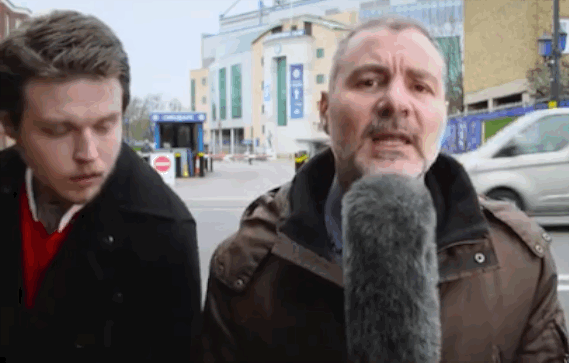 The TV reporter finally looses his cool and lashes out at the banana.
But one Italian broadcaster from SportItalia TV got so fed up with a man repeatedly rubbing him with a giant, inflatable blow-up banana that he decided viewers would be far more satisfied seeing the perpetrator pummeled with the fruit.
It only took 15 seconds for the reporter to snap, but we're willing to bet that when he did, the millions watching were cheering him on.
Hoist by your own petard, Banana Boy.