Dolce & Gabbana is launching a range of bags and t-shirts featuring cartoons of same-sex couples.
The release came just days before recent protests in Italy, where thousands have opposed plans to permit same-sex civil unions.
Stefano Gabbana made his fashion brand's view on the subject very clear, as he shared a series of images on Instagram tagged #DGfamily, showing gay couples and their children.
The new designs mark a major shift in D&G. In March 2015, the designers came under fire for telling Italian magazine Panorama that they opposed gay adoption and calling children born through IVF "children of chemistry, synthetic children. Uteruses for rent, semen chosen from a catalogue."
However in August, Domenico Dolce - who, along with Gabbana, is openly gay - apologised, telling Vogue: "I've done some soul-searching. I've talked to Stefano a lot about this. I've realised that my words were inappropriate, and I apologise."
Despite teasing the new line on social media, the brand is yet to release official information about the collection's release date, pricing or stockists.
A Dolce & Gabbana representative would not reveal to The Guardian whether the new line was connected to the upcoming vote, but did reveal that it's "expected to be in stores soon."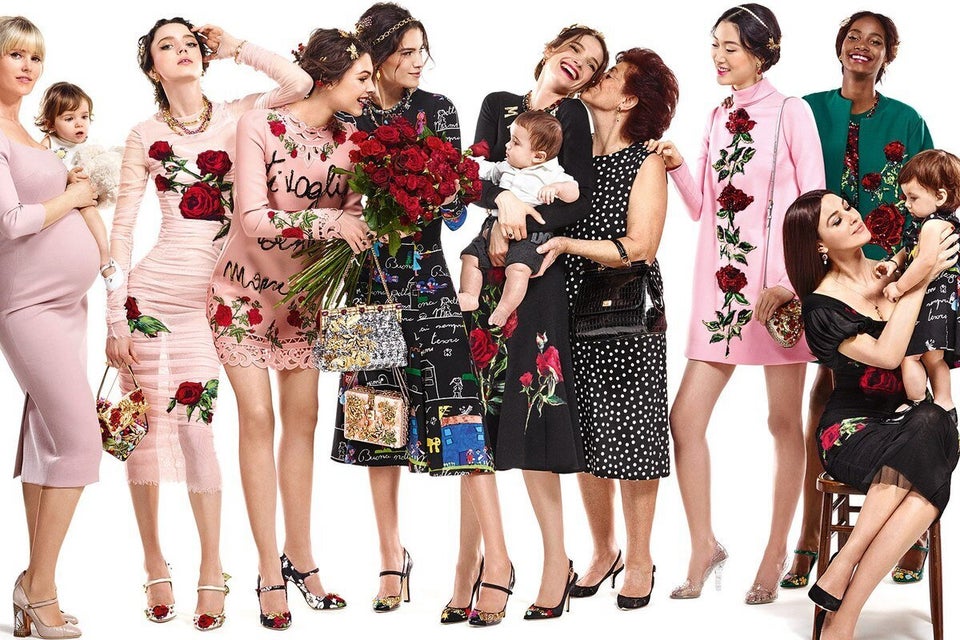 Dolce & Gabbana
Related