Television and radio presenter Evan Davis has revealed how he "came out" to his family and the importance of "being yourself" as he talked about mental health issues facing young gay people in Britain.
In a candid interview, the 53-year-old revealed: "There are kind of acute stresses and I have loads of those and I get terrified every night I'm on TV."
Davis, a patron for LGBT event Student Pride, tied his own "long and tortuous" story of coming out with advice for those struggling with their own sexuality.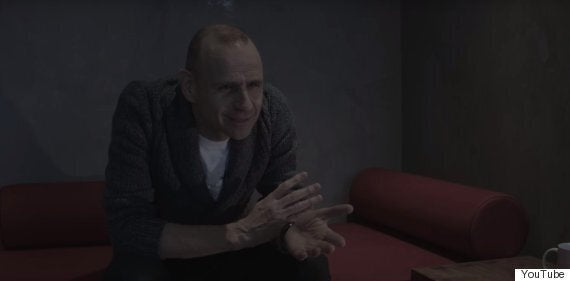 Evan Davis has opened up about his mental health
The Newsnight presenter said: "Coming out to myself was a long drawn out teenage thing, it was pretty tortuous really and I was resisting it for quite a while then suddenly I just let go, and it was the best thing that ever happened to me."
"I said to myself I was going to tell them [my parents] by Christmas this year, and at three-o-clock on Christmas afternoon, and I still hadn't done it so ok it's got to be now, and the whole family was there, so I did a kind of 'hey guys, I've got something to tell you.
"There was a lot of discussion and there was some angst on the part of my parents, and a whole lot of different things, but I think it went pretty well."
Davis also touched upon his behaviour after he came out, providing advice for those facing the same choices: "There was a lot of subsequent decisions to be made about how out I am at work and who I tell and who I don't tell and what sort of public profile I want to have at work, but more just among my colleagues like 'how gay do I want to be in front of my friends and colleagues at work?'
"In the end, the best thing is that you just be yourself and not be anything that you're not, I just can't stress enough, it's tiring trying to be something that you're not, and pretending that you're something that you're not and hiding gaping great bits of your life from your colleagues at work or leading a double life and it's tiring. I've been there, if you can avoid it."
Davis also touched upon the close complexities between mental health and coming out, saying "good mental health and being authentic and being true and comfortable with yourself are inextricably linked so I think it's much easier to have a sound, comfortable mind when you're one person and you know what that person is and you're comfortable with it".
In one of the biggest surveys of homosexuals in England, researchers found that 12% of lesbian women and almost 19% of bisexual women reported mental health problems, compared with six per cent of heterosexual women.
Meanwhile 11% of gay men and 1% of bisexual men reported problems, compared to 5% of heterosexual men.
Adding to this, another report by NUS LGBT in 2014 showed that 1 in 5 students face homophobia, and 1 in 3 face transphobia.
National Student Pride, which shot the video, said that its key focus this year is breaking down the taboo around Mental Health.
"We're talking about it because we believe every story we tell about mental health gives hope to others," a spokesperson said.
A panel will discuss mental health issues at the student event, which will take place on 6 February.