Hollywood always loves a film about Hollywood, and now the Coen brothers have cast their singular glance on the industry with their comedy caper 'Hail Caesar!'
George Clooney stars as movie star Baird Whitlock, in this film set during the latter years of Hollywood's Golden Age. He admits, in this video clip above, his character is absolutely "clueless", which George is quick to point out, "could never happen in real life"... raises eyebrow to camera.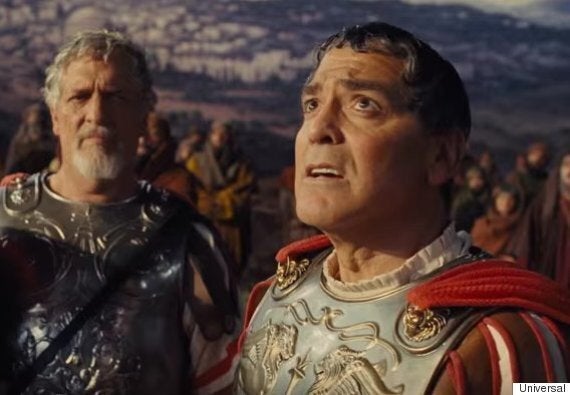 George Clooney plays hapless movie star Baird Whitlock in this ode to Hollywood's Golden Age
The film follows a single day in the life of "fixer to the stars" Eddie Mannix (Brolin), who has to step in when a hungover Whitlock is kidnapped and held for the ransom sum of $100,000.
If all those stars aren't enough, this one looks worth a trip to the cinema for the sight of Ralph Fiennes, scene-stealing again with his comedic chops once again on display, as evidenced by this clip below:
'Hail Caesar!' is in UK cinemas from 4 March 2016. Trailer below:
Related