A host of celebrities are to tour Britain as part of a musical cabaret campaign to make Jeremy Corbyn the country's next prime minister.
The #JC4PM tour, which starts this week in London, will visit five cities over the next two months in a bid to boost the Labour leader's chances of success in May 2020.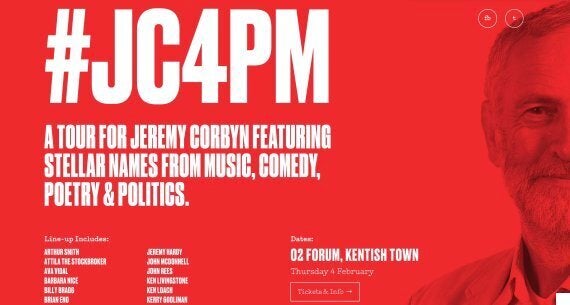 Stand-up artists Holly Walsh and Ada Vidal, who have both appeared on BBC 2's 'Mock The Week', will join the pair.
Few politicians are involved in the Labour event, but ex-London mayor Ken Livingstone and shadow chancellor John McDonnell are both confirmed to attend; it is not thought they will be there to showcase their musical talents.
"Jeremy Corbyn's honest, compassionate and straight-talking politics has captured the public's imagination, and has inspired hope in many that real change is possible," the #JC4PM cabaret campaign website says.
"To show support for Jeremy's campaign to transform the way politics is conducted, some of the UK's leading comedians, singers, poets, campaigners and politicians have come together for a series of entertaining, thought-provoking and invigorating shows across the country.
"We aim to spark an exciting cultural movement which will build support for Jeremy and the politics of hope."
Some 3,000 people have signed up to attend a Facebook event for the first evening.
Popular in the Community