A mother who donated her late son's organs heard his heart beating in the chest of a little girl on Saturday.
Heather Clark made the brave decision to donate her baby son Lukas Scots' organs after he tragically passed away in June 2013.
"There is another family out there, somewhere, you know who's feeling something of what I'm feeling, somewhat, and I have the chance to make them not go through what I'm about to go through," said Heather .
Her selflessness has so far saved the lives of three children, including 4-year-old Jordan Drake, who was born with a congenital heart defect and received Lukas' heart when she was just 18-months-old.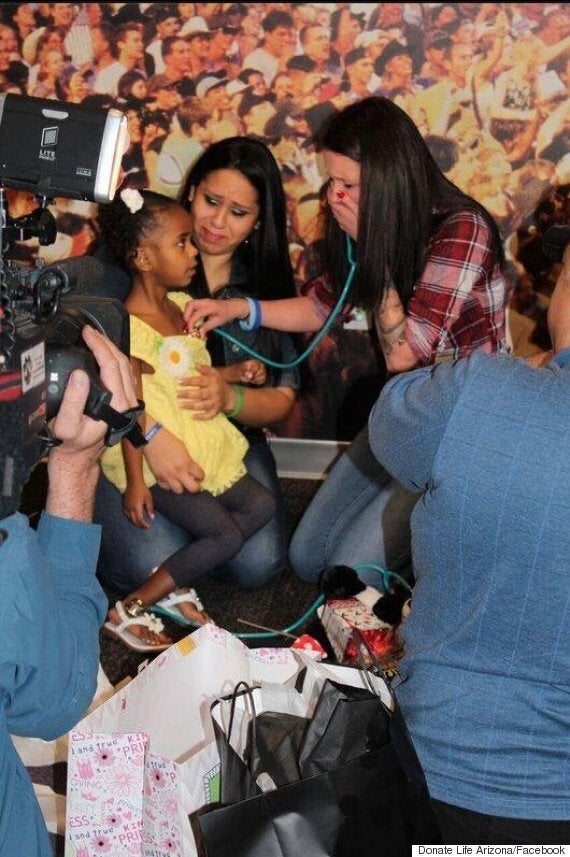 On Saturday, Heather met Jordan and heard her son's heart beating. The moment was captured in an emotional video.
The circumstances around Lukas' death are tragic.
"I would like to share something with all the amazing Lukas supporters. Today I have been in contact with a beautiful family. This beauty (Jordan) is the girl who has Lukas heart beating in her. One day I will meet her and squeeze her so tightly!"