The outgoing Chilean manager said he was "fully supportive" of the move, despite a period of relative success for the Citizens, including the Premier League and League Cup double in 2015. However, Guardiola is a far higher pedigree, landing 14 trophies in four years with Barcelona, before securing winning a pair of league titles with the German team, who remain on course to add a third this year.
Manchester City's Abu Dhabi owners have already invested heavily in the team and its infrastructure, including the Etihad stadium, which is currently being upscaled to hold 60,000 supporters. But what Mansour bin Zayed Al Nahyan truly desires is Champions League success; a competition the current City team has yet to master. They are paying Guardiola to bring that success. If he does, the sheikh will consider it money well spent.
Manchester City's Statement in full:
Manchester City can confirm that in recent weeks it has commenced and finalized contractual negotiations with Pep Guardiola to become MCFC Head Coach for the 2016/17 EPL season onwards. The contract is for three years. These negotiations were a re-commencement of discussions that were curtailed in 2012.

Out of respect for Manuel Pellegrini and the players, the Club wishes to make its decision public to remove the unnecessary burden of speculation. Manuel, who is fully supportive of the decision to make this communication, is entirely focused on achieving his targets for the season ahead and retains the respect and commitment of all involved with the leadership of the Club.
Here's what City are buying...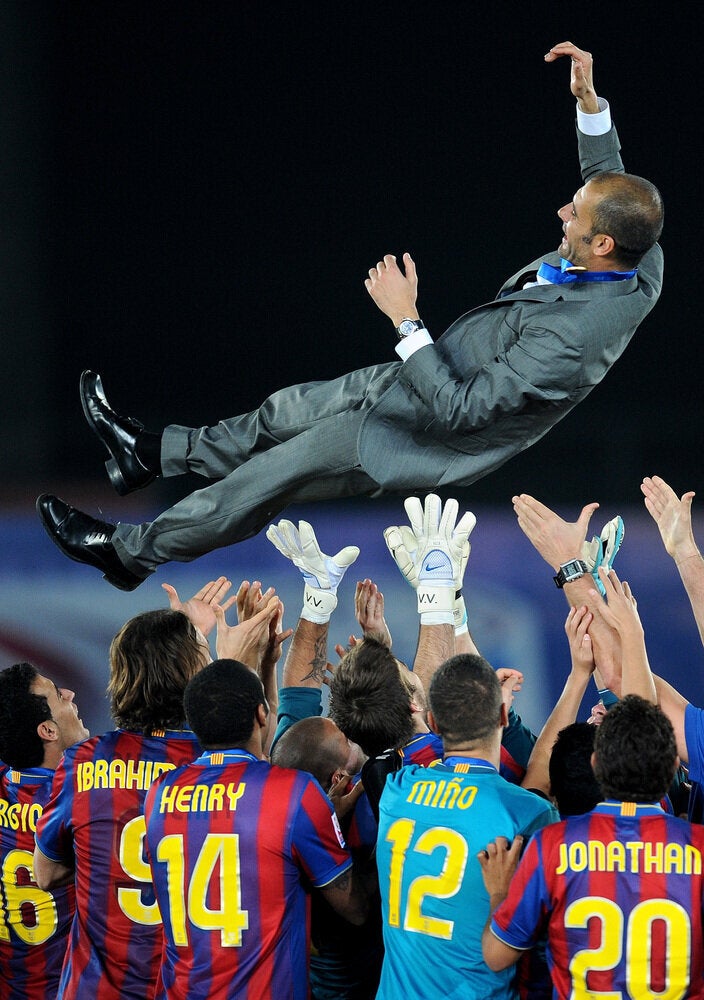 Pep Guardiola homours