Tareena Shakil, who fled to Syria with her toddler son, was sentenced on Monday after being found guilty by a jury last week.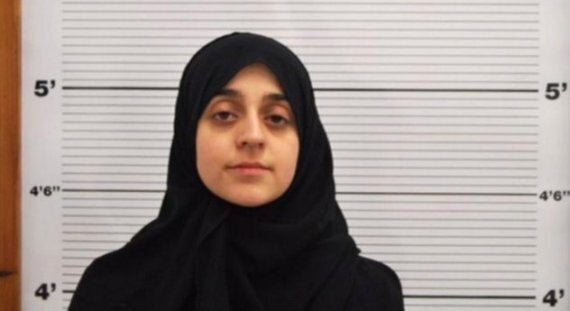 During a two-week trial that ended on Friday, the 26-year-old was also found guilty of encouraging acts of terror in Twitter posts she made before leaving the UK.
The Press Association reports that in his sentencing, Judge Melbourne Inman said: "You embraced Isis, you sent messages on the day of your arrival in Syria that you were not coming back and by October 28 you were sending a message to your brother-in-law that it was part of your faith to kill the murtadeen (apostates) and on December 9 you told your father you wanted to die a martyr."
The Recorder of Birmingham added: "You were well aware that the future which you had subjected your son to was very likely to be indoctrination and thereafter life as a terrorist fighter."
Shakil had claimed she only travelled to Syria because of a wish to live under the rule of sharia law.
Jurors were shown tweets, messages and photographs, including images of the black flag of IS and passages calling on people to "take up arms", and stating her wish to become a "martyr".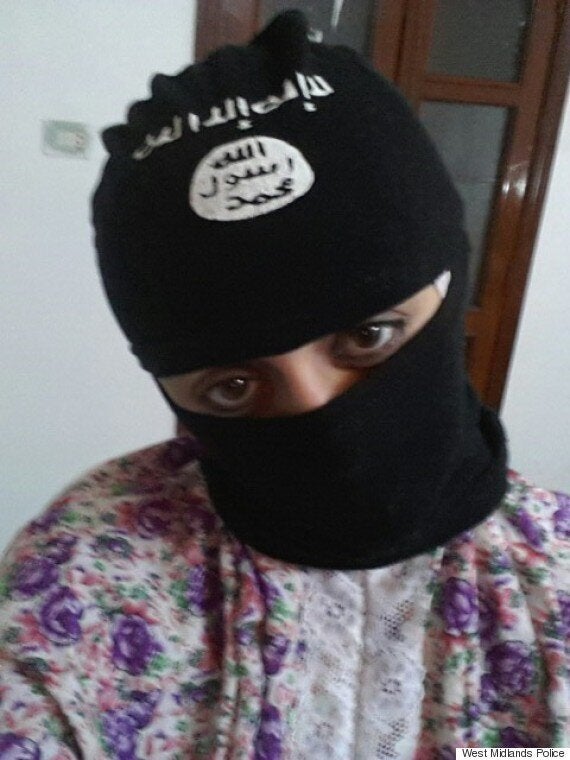 Tareena Shakil wearing a balaclava branded with the ISIS logo
The court heard last week that Shakil defended putting her child in a black balaclava bearing the Isis logo, claiming the boy just "loved wearing hats".
She told the court that images of her child wearing the balaclava did not represented any allegiance to Isis.
The former health worker flew from East Midlands Airport to Turkey on October 20 2014, telling friends she was going on a family beach holiday.
But she travelled to Syria with her child and ended up living in the Isis capital of Raqqa.
The BBC reports that Shakil said she became unhappy while in Syria and decided to return of her own free will after she realised she made a mistake.
She said that she caught a bus and bribed a taxi driver to take her part of the way before crossing the border back into Turkey in January 2015.
She returned home with her toddler in February 2015, when she was arrested off a flight landing at Heathrow airport.
On Friday, the jury unanimously agreed that Shakil was guilty.
Speaking after the sentencing, Shakil's father said: "I hope to god that no woman comes back to face this kind of injustice in this country.
"My daughter was the last hope for all the vulnerable women. They have killed all the hope.