At least 100,000 people were trapped at a Chinese train station yesterday as they tried to escape the city for the Chinese New Year holiday.
Some people stood for 10 hours in the rain at stations in the country's megacities, as many of 250 million migrant workers return home in what has been called the largest annual human migration in the world.
Chinese factory workers, students and others are expected to make an estimated 2.9 billion trips back to the countryside in the next few weeks to celebrate the start of the year of the monkey on 8 February.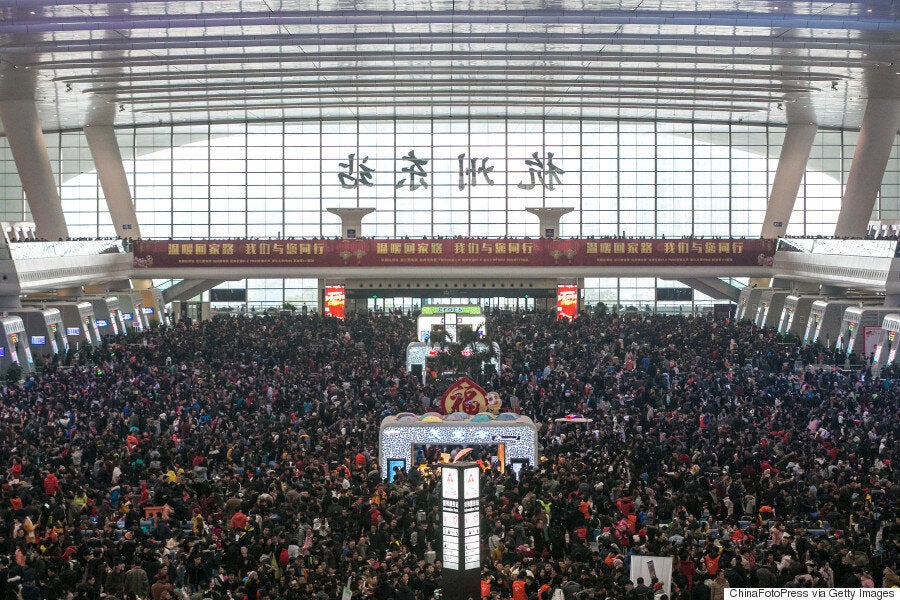 The scene at Hangzhou East Railway Station on Monday
Pictures and video showed vast crowds stuck at major train stations on Monday, including in the Southern city of Guangzhou, where more than 100,000 were trapped when trains were cancelled.
More than 2,600 guards had been deployed to deal with the crowds in a "level two emergency", The South China Morning Post reported.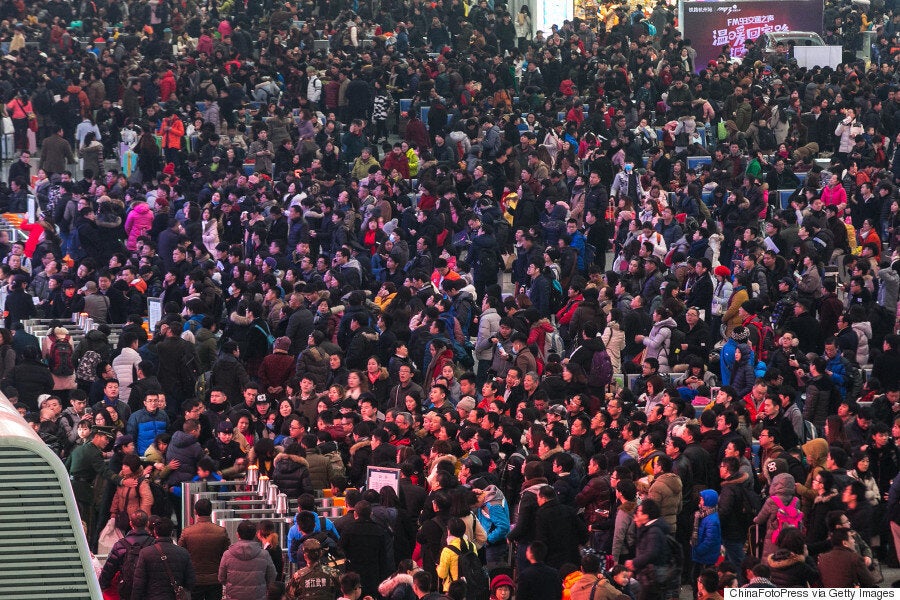 Passengers wait for trains at Hangzhou East Railway Station in eastern China
Many of China's roughly 250 million migrant laborers leave manufacturing areas to return home for the holiday, with some booking tickets months in advance.
"Just getting back home is so difficult," one wrote on the social media platform Weibo, "people have to stand in the rain for more than 10 hours."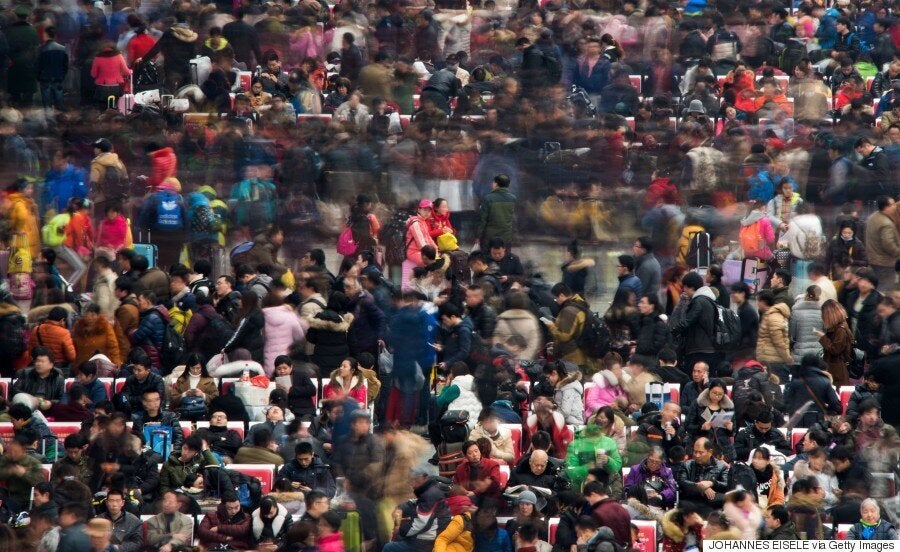 The rush at Shanghai Hongqiao railway station
Crowds were seen at Hangzhou East Railway Station and Hanghai Hongqiao Railway Station.
The annual travel rush takes place over a 40-day period between late January and early March, with most journeys falling around the Lunar new year on 8 February, according to the country's Ministry of Transport.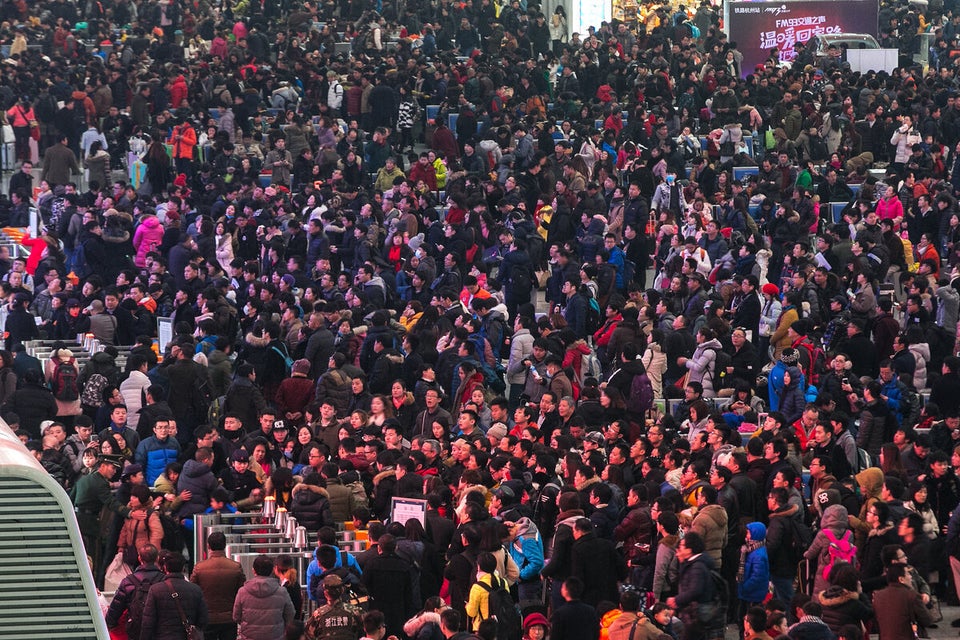 China's crowded railway stations
Related