In an industry obsessed with the quest for perfection, an epidemic of poor body image and a culture of Photoshopped selfies - there's a refreshing new change.
Meet the bloggers proving that a disability doesn't stop you from being beautiful, sharing their incredible stories with thousands of followers.
Here are five bloggers and vlogglers helping make disability more visible in the beauty world, along with giving us some awesome tutorials and product reviews:
After a car crash left her paralysed and unable to open and close her hands, Bone taught herself to use her mouth to apply makeup. "Believe in yourself and you will achieve," she shared on her channel.
Having lost her sight due to a rare genetic condition, Lucy Edwards re-learned the art of makeup.
She describes her YouTube channel as "A place on the internet to discuss everything from Guide Dogs to makeup, a place to bridge the gap between disabled and able-bodied people."
Emily Davison doesn't let visual impairment get in the way of her love of fashion and beauty, and is determined to change other people's perceptions of the disability.
"I love to talk about fashion, beauty and lifestyle," she says on her YouTube channel."But, on the other hand I also like to shed a light on living with a disability and that being disabled does not define you."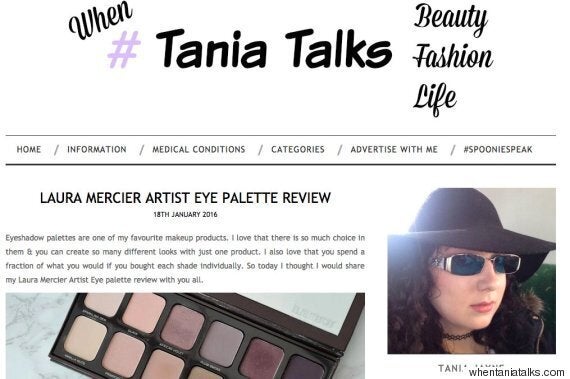 Curly haired beauty and lifestyle blogger Tania Dutton suffers from Ehlers-Danlos syndrome, a rare form of migraine and multiple allergies (so she's the go-to for makeup lovers with sensitive skin).
Writing about her health struggles on her blog, Dutton said: "I've come through the other side and want to show everyone that whatever size you are and/or physical supports/adaptations you need, you can look amazing!"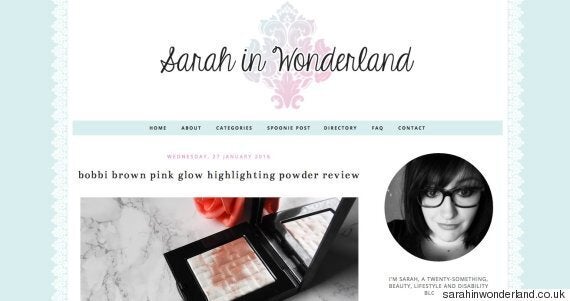 Sarah Wilson writes about all things beauty, lifestyle and living with chronic pain from Ehlers-Danlos syndrome.
On her blog, Sarah In Wonderland, she shares writes makeup reviews alongside honest pieces on the stigma of living with a disability - including amazing posts like 'I'm Disabled And I Wear Make Up, So What?'.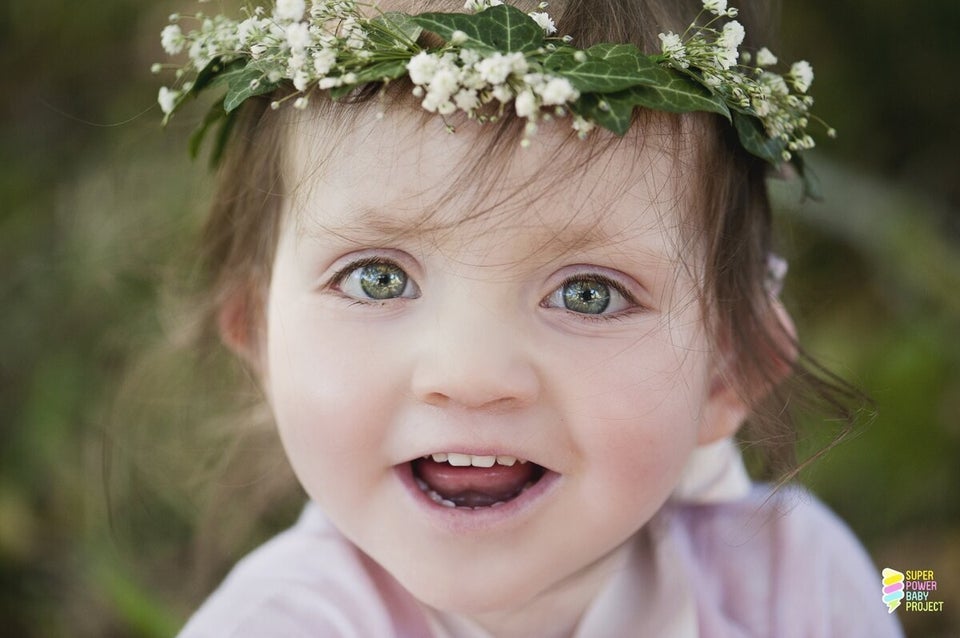 Mum Takes Empowering Photos Of Kids With Disabilities