The owner of the horse whose goofy grin helped a family win the holiday of a lifetime has had her efforts to claw back cash swiftly shut down, after prize givers Thomson refused to acknowledge her complaint.
Nicola Mitchell, 39, said she intended to lodge an official grievance after father and son David and Jacob Bellis ambled across her horse, Betty, before taking photographs to enter into the firm's 'Make Me Smile' competition.
Thomson insists the Bellis family holiday will go ahead, resisting Mitchell's demands for a stake in their prize.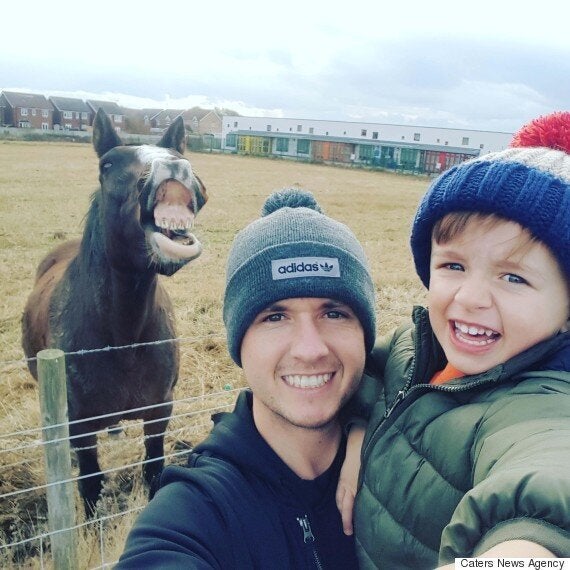 David and Jacob Bellis alongside Betty's huge grin in their award-winning selfie
Mitchell believed she was owed money after the win, saying: "I was really annoyed to hear he had won a £2,000 holiday and had used a picture of our horse without our permission. He should have asked for our consent.
"It's not like it's just £100. £2,000 is a lot of money and would go quite a long way for a family. I didn't give him permission to use our horse in a competition.
"I will be phoning Thomson Holidays to tell them what has gone on but I don't know what they will do. But I will tell them I'm not happy."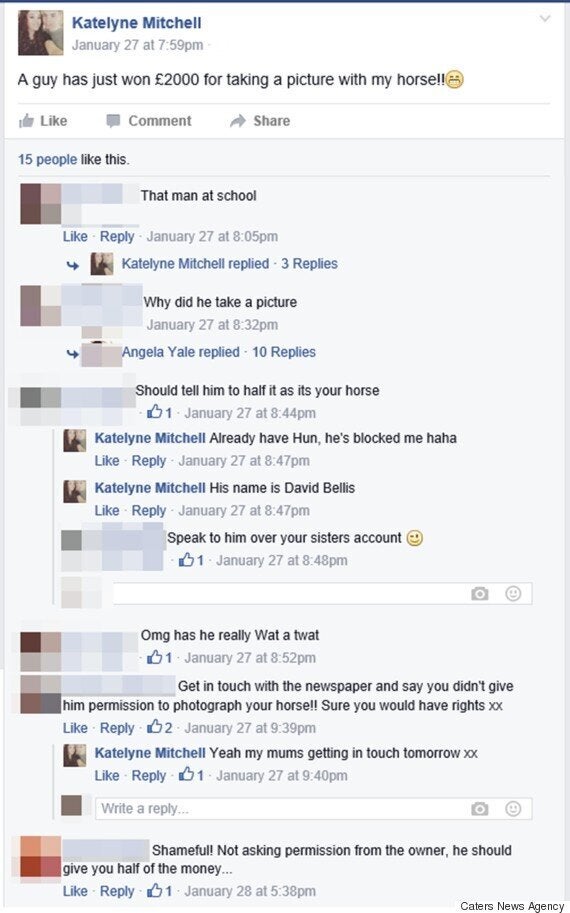 Mitchell's daughter Katelyne posted her upset at the family's good fortune
She continued: "There should be some token of gesture as it is our horse that has really won them the holiday. I didn't even know that this competition was on. If I had known about it we would have entered it ourselves and could have won as Betty is always sticking out her tongue."
Thomson said on its Facebook page: "Despite questions over foal play, Mr Bellis and his family will be getting the £2,000 holiday prize they won after entering our #MadeMeSmile competition. Hoof a great holiday!"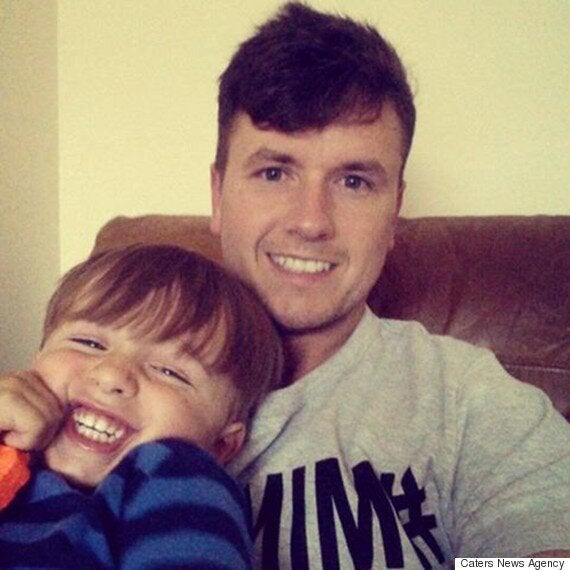 David, his partner Rhian Jones, and Jacob entered the snap into the company's 'Make Me Smile' competition, and found out about their win last week.
Since then they've been subjected to criticism from Mitchell's family and friends online, including Facebook messages asking the family to dish out their prize.
Before the good news was announced on Tuesday afternoon, David said three-year-old Jacob had been terribly upset by the furore. He said: "Jacob is really upset and has been crying and asking me if we are not going to be allowed to go on holiday any more.
"I don't understand why Nicola is so annoyed about it. I was on a public path that everyone uses to go to the local school and everyone sees the horse there.
"At first they thought I was winning £2,000 cash and were saying I should give them half, but it's a holiday so they are not getting a penny.
"I'm not giving them the holiday either. They would have to come on the holiday with me and that isn't happening unless we're both in a saddle together on a horse."
Popular in the Community