Whether you're looking to advance your career or follow a new path and re-train in a different industry, studying for a relevant qualification is one of the best ways to improve your prospects and bring you that all elusive work fulfilment. But when you've grown to rely on a regular salary, the idea of going to university – or back to university – can seem like a step in the wrong direction.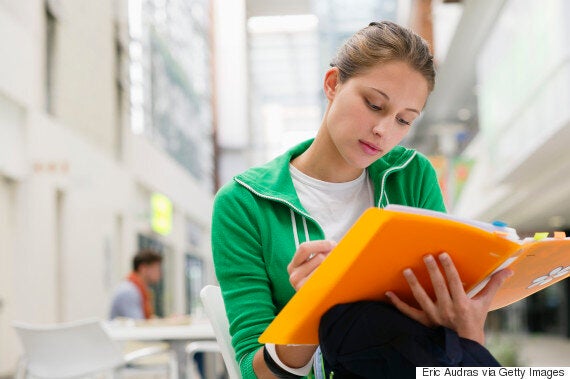 Thankfully, being a student doesn't have to be all about living in run-down digs and surviving on a diet of baked beans and beer. With the right combination of course and career, studying while you work is easier than you might think. In fact, many students graduate from university with flying colours while holding down a demanding full-time job.
On the one hand, university course providers welcome the unique insights students with industry experience can bring. On the other hand, employers appreciate the mutual benefits of encouraging their staff to reach their full potential through part-time academic study.
But as anyone who has done it will tell you – balancing work and study is no walk in the park, which is why it's important to choose the right course, the right job and take advantage of the support on offer.
From company sponsorships and career-boosting MBAs to flexible courses and university support – here are a few tactics for balancing the classroom with the boardroom.
Find a job that ties in with your course
If studying for your degree is your first priority – over and above your work – taking a less demanding job could be your best hope of getting the degree you want.
In order to do an MA in Management and Organisational Dynamics at University of Essex, Dominic Hammond quit his full-time job and found a part-time job at a partner college of the university, doing three days a week maternity cover.
"This freed up more time for my studies and meant I could use my job as my university work placement, tagging it onto the maternity cover when it finished. It also enabled me to use it as the case study for my dissertation, interviewing the people I had worked with."
Lean on university support
Despite switching to a part-time job that tied into his degree, Hammond still had to be super organised, working six-day weeks and sacrificing holidays. But he found the university support a great help:
"Things like virtual learning environments and e-journals were useful as well as the face-to-face lectures and seminars, the university library and meeting with course mates to discuss assignments over a coffee."
Tutor support can also be invaluable when you're feeling the pressure: "I had a special tutor I met with for an hour each week to make sure I was handling my work loads and if working/studying was affecting my mental and physical health," says Sarah Arnold, who embarked on a part-time degree in Mathematics with Statistics and Operational Research while holding down a full-time job. "That one on one support is something I am so grateful for."
A part-time distance learning course is a sensible choice if you want to make your studies fit around an already demanding lifestyle – ideal if working part-time isn't an option, you can only sacrifice a few hours of the working week or you're juggling a part-time job with kids.
Distance learning courses enable students to take things at their own pace and offer a lot more flexibility than campus-based courses. Open University, for instance, operates a modular system based on credits. Undergraduate part-time degrees are typically done one module per year over the course of six years, leaving plenty of wiggle room around commitments.
Rise through the ranks with an MBA
An MBA is a great way to hone your business skills, broaden you skill-set and open up the career opportunities available to you. Studying part-time for an MBA with The Open University helped Sam Stanley to work his way up through the ranks from graduate employee to Global Head of Marketing Analytics & Strategy at Charles Tyrwhitt Shirts.
"Studying for an MBA gave me a more holistic view of how an organisation fits together and how functions impact upon each other. In my particular business, this manifests itself most readily in Marketing: wanting to discount items to improve sales and Merchandising v wanting to keep prices as they are to improve margin," says Sam.
"Ultimately, the real test is what makes most money and I did get a good basic grounding in Finance, accounts, contribution analyses and forecasting, all of which I have used in my role."
Many companies offer graduate sponsorship schemes, funding employees to study for qualifications while they gain experience on the front-line.
After finishing his A-Levels, Chris Nunn took a trainee position at VINCI Construction, where he was sponsored to do a BSc in Construction Management at UCS, Bury St Edmunds. Studying one day a week over the course of five years, he went on to gain a First Class BSc (Hons) and was even awarded BSC Construction Management Student of the Year by his college:
"I went straight from A-levels into work and I would recommend anyone else to do it this way. You don't have to take a traditional route to university," says Nunn. "I was working on something as a quantity surveyor at the time so I was having the experience of both learning on-site everyday and working in the classroom: I could use the classroom stuff at work and use everything I learned at work in the classroom."
VINCI PLC is just one of thousands of UK employers that understand the value of putting their employees through university:
"Every year we support employees to undertake formal training and we have many employees that attend University one day per week to gain additional qualifications," says Angela Stanley, Human Resources Director at VINCI.
"I believe it is really important to enable people to have these opportunities and then ensure that we support them to succeed. This includes time off to prepare for exams and enabling people to gain a wide range of skills and experiences in the work environment. Most importantly, we celebrate success and achievement and encourage employees to reach their full potential."
Click Tracker: Standard_ContentEditorial_ClickTracker"
Related