"He's the first name I think of when I think of that level of charisma."
The Dutch director, who worked with Clooney on 'The American', is fresh from directing 'Life', a biopic capturing those months in 1955 when photographer Dennis Stock befriended James Dean, an actor with three defining films behind him, on the cusp of superstardom. Following the pair's trip to Dean's home town of Fairmont, Indiana, Stock persuaded the young actor to be photographed in Times square – smoking, in the rain – for a set of shots that went on to be iconic, poignantly after Dean's death only a few months later.
For Anton Corbijn - also one of the world's most revered photographers whose close relationship with Joy Division led to his making the film 'Control', telling the tragic tale of frontman Ian Curtis - the delicate dilemma of how much of a star to share, how much to keep private, is one close to his heart.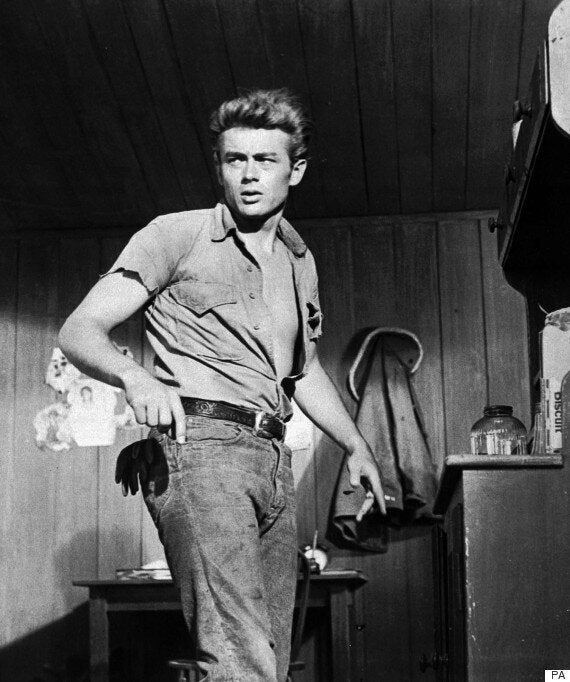 James Dean - an icon in the making
"I took pictures of Joy Division, and nobody wanted them until the death of Ian," he remembers. "Six months later, everyone wanted them, it's like a photograph has a life of its own.
"Responsibility is a big word," he muses. "I do feel it, especially if the artist has passed away. I would be very loathe to put images of them out there once that happens, and the artist no longer has any control."
We are speaking only a couple of days after the loss of David Bowie, someone who, despite Anton's years photographing every star from U2 to Naomi Campbell, he remembers very fondly.
"There's no rule saying anyone who is talented has to be nice with it but he was," Anton remembers. "He was an incredibly nice man, considerate. I was very young, just starting out, and I dropped off my portfolio of photographs at one of his concerts, received a 'thankyou' note back.
"Then my parents gave me money for a cooker, and instead I spent the money on a flight to New York where Bowie was playing. It was a complete chance, but he remembered my portfolio, and he let me take more photos. He didn't need to, but he took a chance on me, something I'll never forget."
Despite the central role of his film 'Life' belonging to James Dean, played stunningly by Dane DeHaan, as Anton explains, the story is really about friendship, in this case the one shared between Dean and Stock, played against type by Robert Pattinson.
"It's a film about friendship, and how meetings can change your life and take them in a different direction," says Anton.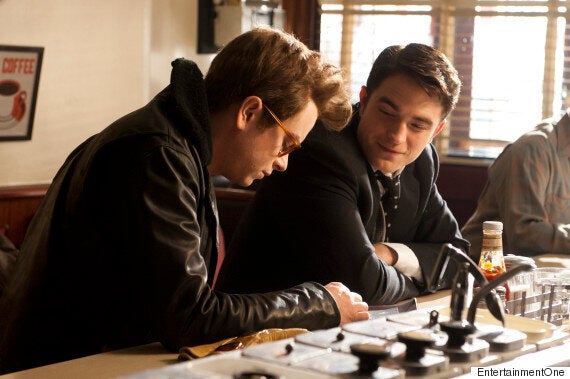 James Dean and his friend Dennis Stock, as played by Dane DeHaan and Robert Pattinson
It's also about the price we see paid time and time again by the most talented, creative of celebrities, those whose stars fly brightly, blindly and ultimately too close to the sun.
"Of course we read things now into past events," Anton says now. "But there does seem to be something in it. I think of Jeff Buckley and Kurt Cobain, similar to James Dean in their charisma, people who throw everything into their art.
"They're incredibly talented but also focused, and I wonder if, on some level, real life disappointed them."
Another name for this list could be the talented, troubled Philip Seymour Hoffman, whom Anton directed in 'A Most Wanted Man', and possibly the same thing could even be said of Anton himself in terms of talent and focus - so what saves him from the loneliness suffered by these more delicate characters, I wonder? The director is far too modest to align himself with these fallen stars, but he accepts the similar status of a restless creative seeking a home.
"I knew I always loved music but I didn't really know what do until a camera was in my hand," he says now. "It was a huge relief, and always has been."
'Life' is available to download now, and also out on DVD, Blu-Ray and On-Demand. Trailer below:
Popular in the Community