A travel vlogger appears to have been caught in the right plaice at the right time after filming during the wrath of Storm Gertrude.
You'll never guess what halibut next, but Aimee Bannister was standing on a pier on Barry Island, South Wales, when a large gilled creature suddenly slapped her across the head.
The YouTuber claims the sheer force of the weather caused the incident, but despite the strong hook, many are using their gut feeling to suggest there's something fishy going on.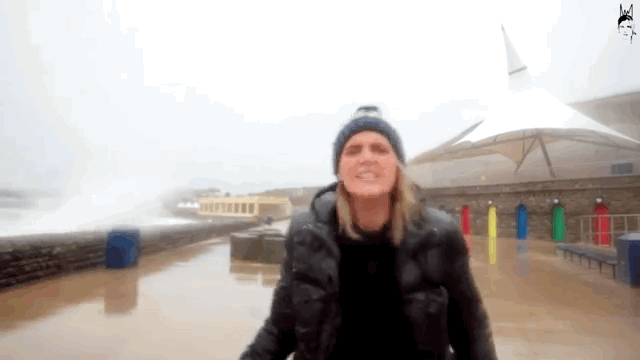 In the gills: The moment Aimee Bannister gets fish-slapped
"It's definitely fake," wrote one YouTuber, while another was less than krilled, adding: "Is this for fucking real? "
Despite the wet-faced slap it wasn't a turtle disaster, and after the incident Bannister's partner wrote: "Thanks for the love this week guys, Aimee's face is still a bit sore but she's coping #fishslap"
The pair, who prove anyfin is possible, run a travel diary named Kinging It and uploaded the video to YouTube and Facebook earlier this week, its caption read: "When you're trying to vlog and get hit by a fish".
The clip has so far reeled in over 60,000 views.