A woman and her two "bubbly and nice" children have been found dead in a house in Allerton Bywater, near Leeds, police have said.
Police were called to a home in Beeston Way in the village at 11.49am on Tuesday after people raised concern for the occupants. They found the three bodies inside.
Photos from the scene showed police tape around the property and people in forensics uniforms.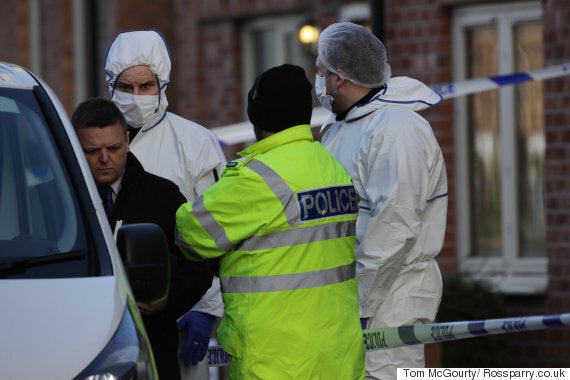 Police outside the property
Neighbours said they believed the children were a girl, aged around 11, and a boy of around six.
Chloe Firth, 11, a friend of the daughter, told The Press Association: "She was really bubbly and laughed a lot and was very kind to everyone else. I just can't believe it. You don't expect something like this to happen."
In tears, she said: "I just feel really upset and really shocked. I never thought anything like this would really happen."
"They were really bubbly and nice and kind. She was just my friend."
Her father Sean Firth said he believed there had been some kind of domestic incident at the house around a year ago when the children's father was taken away in a police car.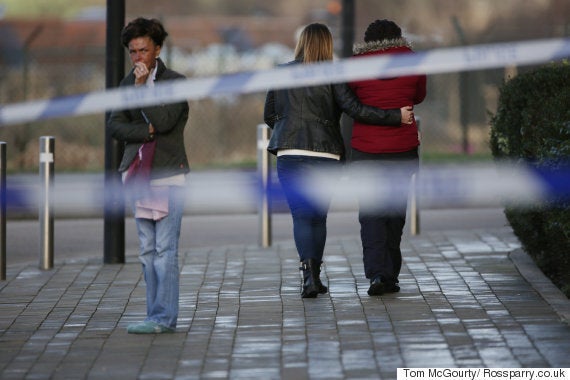 People by the crime scene
Wesley Rice, 38, who lives on the estate with his partner and their two children, said he met the family at Halloween when they called at their house to go trick or treating.
He added: "This kind of thing just doesn't happen. To have something like this happen so close to home is shocking."
Mr Rice said people living on the estate were mainly young professional couples with young children, and that it was a "lovely area".