The pair have been transformed as they take to the stage together in a production of 'The Perfect Murder'.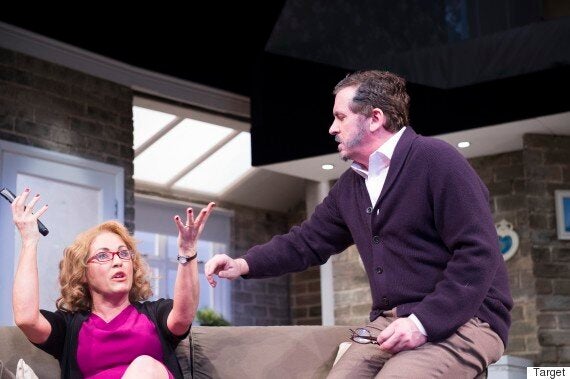 Jessie Wallace and Shane Richie in 'The Perfect Murder'
Jessie and Shane are starring opposite each other in the adaptation of Peter James' novel, and looked almost unrecognisable in newly-released pictures taken from their first few shows.
Gone is Kat Moon's red lipstick, dark eyeshadow and leopard print clothes, with Jessie donning a blonde wig and much dowdier clothes to play Joan Smiley.
Shane has also aged beyond his years, seen sporting a patchy beard and greyer hair in the role of Joan's husband Victor.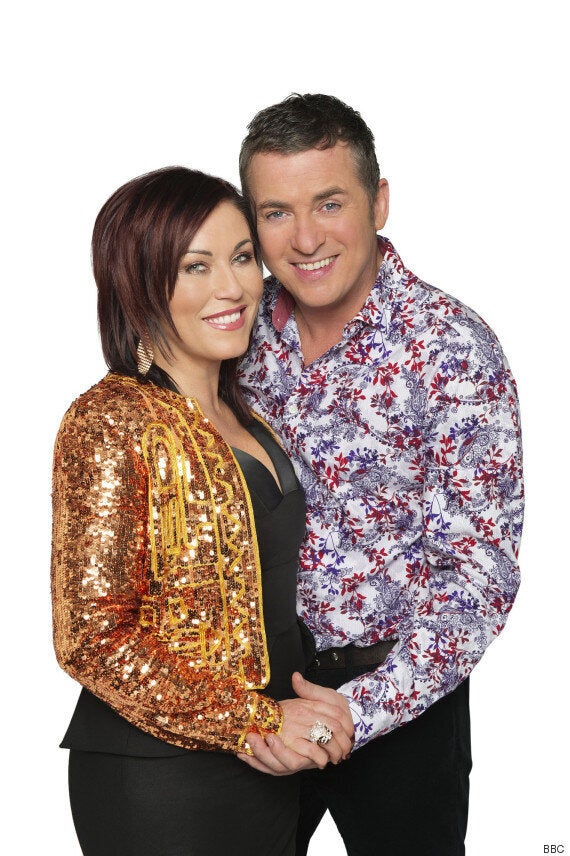 Fans know the pair best as Kat and Alfie Moon
'The Perfect Murder' tells the story of Victor Smiley and his wife Joan who have been married for a long time. But their marriage has reached crisis point and Victor has decided there is only one way to get Joan out of his life forever, but he's about to get a nasty surprise.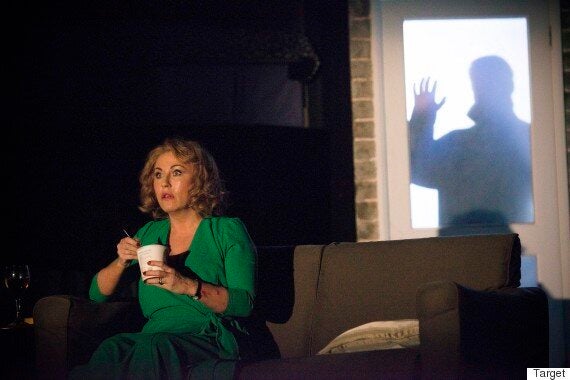 It is the first time Jessie and Shane have starred on stage together
The production began at the Everyman Theatre in Cheltenham to sold out audiences earlier this week, and it is set to tour the UK, visiting Bromley, Dublin, Newcastle, Edinburgh, Brighton, Northampton, Cambridge and Coventry.
Jessie and Shane - who have starred alongside each other in 'EastEnders' on-and-off for 13 years - were last seen on the BBC One soap over the festive period, when they returned to pay their family a visit.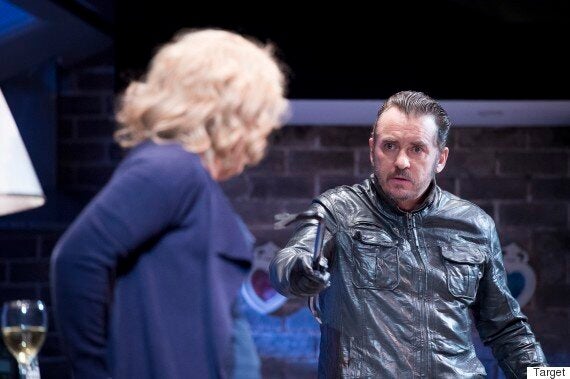 The pair are playing a husband and wife in the stage production
Things took a dramatic turn when Kat's dad Charlie (Derek Martin) had a heart attack and died, while she also discovered that she had also given birth to a son when she had daughter Zoe as a teenager, but his existence was kept from her.
Popular in the Community