A mum has been hailed a "hero" after millions have watched a video of her trying to get her triplets and toddler ready for bed.
Corrie-Lynn Whyte, from Ontario, is mum to Emily, two, and eight-month-old triplets Olivia, Jackson and Levi with her partner Dan Gibson.
The mum uploaded a video to her blog's Facebook page - The Baby Gang - giving her readers a glimpse of what life is like as a mum to four under-twos.
Brace yourselves, it's possibly one of the most tiring things you'll ever watch.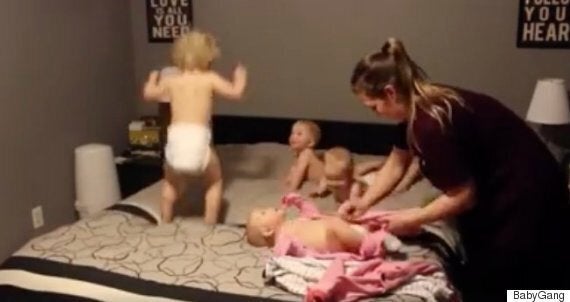 Whyte lays all four kids down on the bed armed with four onesies and begins getting her first child dressed.
But it doesn't take longer than a couple of seconds before the other babies begin wriggling, crawling and heading near the edge of the bed.
And so it goes on, for two minutes and 12 seconds of constant baby madness.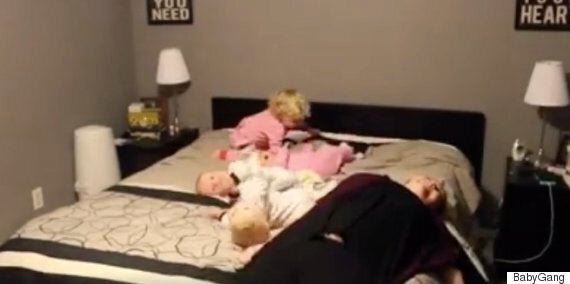 The video, which was posted on 4 February, has had nearly 14 million views and more than 785,000 shares.
"She really is a super mum," commented one person.
Another added: "And I thought having two was hard enough... What a hero".
Gibson told BuzzFeed News he was shocked when the couple conceived triplets naturally and were about to go from three people in their family to six.
"I did not believe [Corrie-Lynn], I thought she was pulling my leg," he said. "But It's just a really cool experience, it's been completely amazing."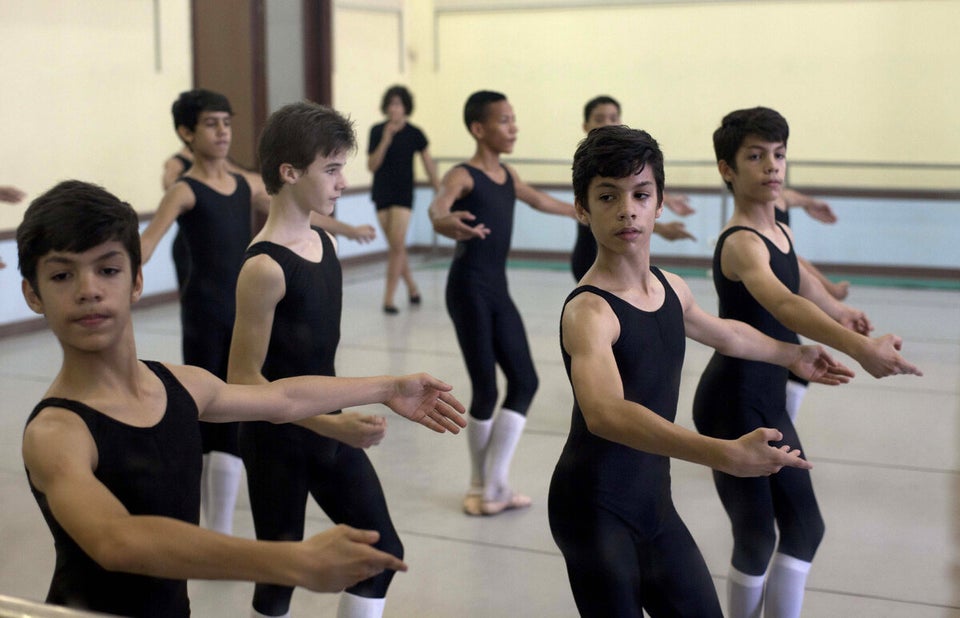 Cuban Triplets Ballet Dancers