A chef has pulled off an impressive prank by presenting food critics with a five course "gourmet meal" created entirely out of ingredients from McDonald's.
The chef, Neal Fraser, served up his dishes to 40 food critics at fancy Los Angeles restaurant The Carondelet House.
The diners happily chowed down on dishes including chilled avocado soup, green salad, spicy meatballs, bacon wrapped chicken and a coffee and blueberry dessert.
They were only told the origin of their food after they had finished eating.
According to The Orange County Register, the meal was a publicity stunt by McDonald's. Fraser was approached by the fast food chain to cook for the evening in a bid to change public perceptions about their ingredients.
Fraser initially declined their offer, but agreed to take part in the publicity stunt after a trip to McDonald's HQ made him realise that their ingredients weren't all that different from ones he uses in his own kitchen.
Apart from a dollop of sour cream used in the chilled avocado soup, every dish Fraser made was created with ingredients used in McDonald's salads, McWraps, grilled chicken sandwiches, Egg McMuffins, Quarter Pounders and french fries available in the US.
"I kind of figured something was going on when I saw all of the cameras! So remember when you're eating 'fast food' you're still eating 'real food'."
Another guest, chef Eric Crowley, said that while he enjoyed the food, the taste was slightly "homogeneous". After learning that it was, in fact, McDonald's food, he said: "It all made sense."
Looking through photos from the evening, we think we would have been fooled his dishes, too.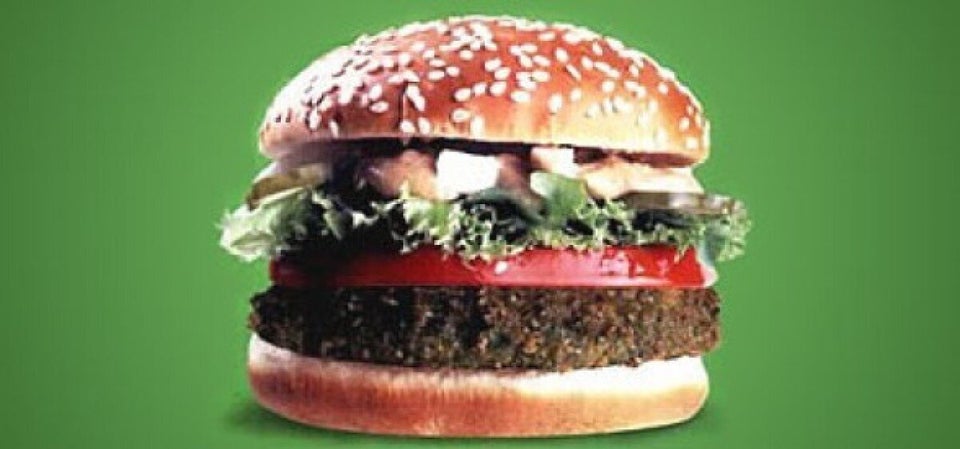 McDonald's Sandwiches From Around The World
Related