London's black cab drivers staged a noisy demonstration in Central London on Wednesday, halting traffic as part of an ongoing protest against Transport for London and the popular minicab app Uber. Arguing that the technology is threatening their livelihood, cabbies descended on Westminster, tooting their horns to start a 90-minute protest.
The United Cabbies Group, who accused the government of failing to regulate the industry, organised the action. Claiming the app gives minicab drivers a "competitive advantage," cabbies says they have seen takings drop by 30 percent.
"We are talking about the livelihoods of tens of thousands of drivers and their families," the UGC said in a statement. "Londoners who value their traditional taxi service should rally round it and send a signal to the candidates in the London mayoral election that they will support those of them who give a clear pledge to put an end to the unfair practices of Uber and protect the iconic heritage of London that London taxis represent."
In response, Tom Elvidge, the general manager of Uber in London, said, "black cabs and services like Uber can co-exist in the capital." The protest comes on the same day that a legal challenge to Mayor Boris Johnson's cycle superhighway scheme by the Licensed Taxi Drivers Association scheme was denied.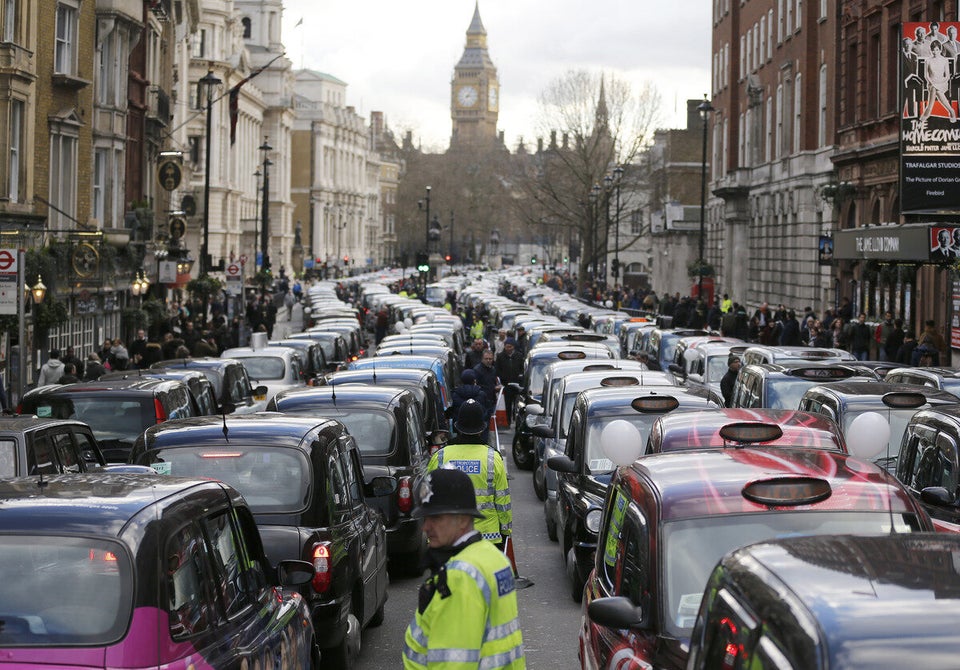 London Black Cab Drivers Protest Against Uber
Related