A customer who was shot dead in a Florida strip club appears to have live-streamed his own murder, in what would be the first of its kind.
Marvin Lancaster III reportedly recorded Periscope footage of his night in the club which ended in his own fatal shooting.
The clip shows lights flashing and shots can be heard in the background, before the screen goes black as the phone is dropped to the floor.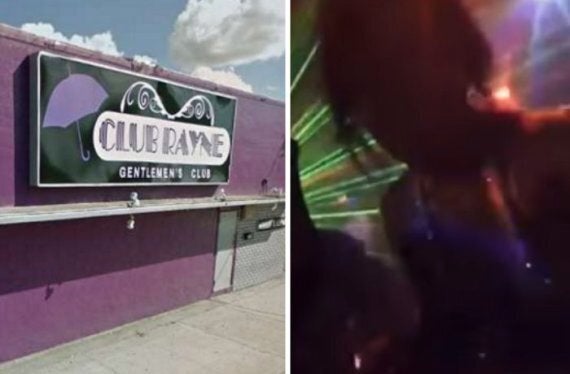 Lancaster appears to have live-streamed his own murder
Uploaded by Periscope user "Lil Marvin," the video, according to Tampa Bay's WTSP News, captured Lancaster talking with a dancer who can be heard saying, "Y'all can keep fighting all y'all want ... Keep fighting."
Just moments after the conversation, gunshots can be heard.
The video has since been taken down from the site, but can still be viewed through various channels.
Lancaster was pronounced dead at the scene on early Saturday morning. Police say seven other people were wounded by gunfire.
Authorities believe the shooting occurred after an argument inside the strip club. They have yet to name any suspects or persons of interest.
"There were like 300 people in the nightclub, so we've got a lot of names that have been offered to us," Tampa police spokesman Stephen Hegarty said on Tuesday. "At this point we're not lacking for leads and tips, but we've not had enough to get a warrant for anyone's arrest."
A phone number used by Lancaster appears to be connected to the social media account that posted the Periscope video. However, Hegarty would not confirm whether the video was recorded by Lancaster.
"Locally people have been reporting that, [but] we're still investigating things," he said. "You can reach your own conclusions about what that shows and where that came from."