Jeremy Hunt has been accused of ignoring and not engaging with junior doctors throughout their contract dispute - and on Thursday he couldn't have done so any more blatantly.
Video has emerged of the Health Secretary blanking NHS worker, Dr Dagan Lonsdale, as he followed him down a corridor in Westminster.
Lonsdale, a Kings College Hospital registrar, spotted Hunt as he walked into the TV studios at Millbank and decided to confront him in person about the "concerns we have about patient safety".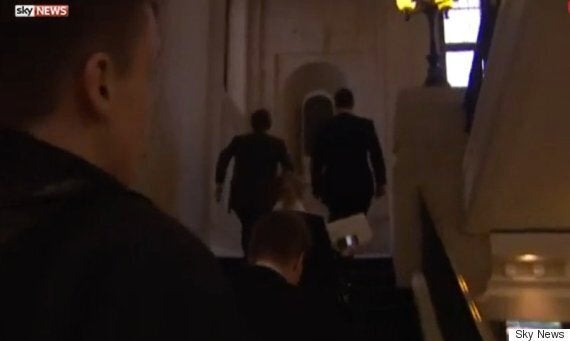 Dr Dagan Lonsdale chases Jeremy Hunt in Westminster, asking him "why won't you sit down to talk to junior doctors?"
Hunt tried to sidestep the question, explaining he was "just on his way to do an interview", but Lonsdale was undeterred, telling him he was "taking a massive gamble with people in the NHS".
He added that Hunt had "absolutely no evidence whatsoever that these changes will have a positive effect".
Hunt ignored Lonsdale as he followed him down the corridor, asking, "Why won't you sit down to talk to junior doctors - what if you've got this one wrong?"
Lonsdale later told Sky News that Hunt was "too scared to come and talk to junior doctors".