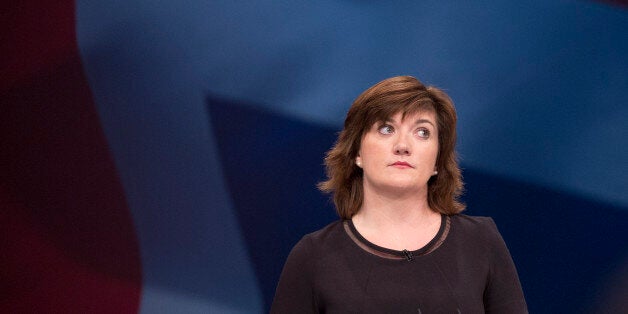 Deborah Gold, chief executive of the National AIDS Trust, said a third of young gay and bisexual men do not receive information about how HIV is passed on - despite the number of young men being diagnosed with the infection doubling in the past 10 years.
"The government seems willing to continue to allow a situation where some schools simply don't have to discuss these topics beyond basic information in a science lesson," Gold said. "We are extremely disappointed."
On Wednesday, Morgan made public her decision to keep sex and relationships education (SRE) and personal, social, health and economic education (PSHE) optional in an open letter to Neil Carmichael, chair of the Commons Education Select Committee.
In February 2015, the committee published a report recommending to improve the teaching of PSHE and sex and relationships education (SRE), including making the subjects statutory.
Campaigners argue PSHE can promote children's emotional wellbeing and mental health, as well as helping young people who have been sexually abused.
Although Morgan admitted the subject is a "crucial part" of preparing young people for life, she claimed that evidence from Ofsted showed that "40% of PSHE teaching is less than good."
The Education Secretary added: "While the Government agrees that making PSHE statutory would give it equal status with other subjects, the Government is concerned that this would do little to tackle the most pressing problems with the subject, which are to do with the variable quality of its provision."
Gold voiced concerns SRE would continue to be delivered "according to the whims of head teachers".
"In her statement on the subject, the Minister says she wishes instead to focus on addressing the huge variability in the quality of PSHE and SRE, which ironically is the very reason why giving the subject statutory status is absolutely essential.
"We will continue to fight for PSHE and SRE in all schools and for all young people. We don't call for statutory status as the solution to all our problems, we call for it as the bare minimum."