North Korean state television aired footage on Wednesday showing hardened generals of the Korean People's Army weeping like puppies next to an empty jar of treats. The film celebrated the regime's recent launch of a long-range rocket, which placed a satellite into space last week.
The clip also features the North Korean despot Kim Jong-un glancing heavenward his stock trim perched precariously on his head. The recent launch, which western experts have said was a test of the country's intercontinental ballistic technology, came just weeks after the regime carried out a fourth nuclear test, and the first to use hydrogen fusion.
The United Nations Security Council criticized the recent launch, with further sanctions mooted by the 15-nation body.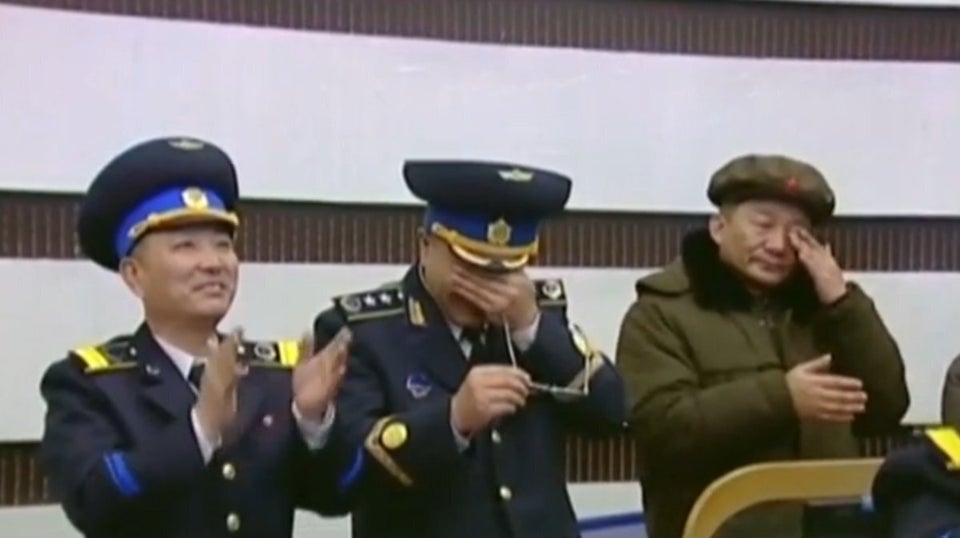 Emotion North Korean rocket launch