The daughter of Conservative MP Andrew Mitchell has said that Health Secretary Jeremy Hunt should be sacked.
Hannah Mitchell, a doctor and the daughter of the former cabinet minister, wrote that Hunt was either "dishonest or stupid" and accused him of alienating "an entire generation of junior doctors".
After the Tory health secretary confirmed he would impose unpopular new contracts on junior doctors after months of protests, Mitchell wrote in a letter to The Guardian that, "What Jeremy Hunt has managed to achieve is nothing short of spectacular."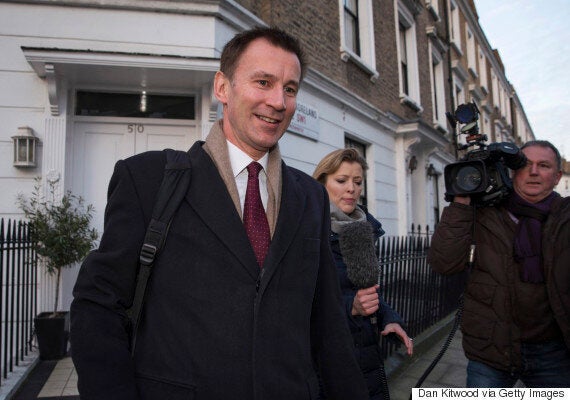 Hunt leaving his home today
After negotiations between the Government and the British Medical Association lasting four years failed to reach an agreement, Hunt announced yesterday that new contracts would be imposed from August 2016.
Mitchell accused him of misusing statistics, and said junior doctors have no confidence in him and that "he must be sacked", prompting her father to joke that there is "no three-line whipping system" in their family.
Hannah's letter read: "Health secretaries have come and gone, imposing new measures of varying unpopularity on the NHS but not one has managed to so completely unite doctors in their dislike and alienate healthcare workers across the board in the way he has."
With the moral of doctors at breaking point, she claimed Hunt "demonizes" the doctors union and continues to use statistics that he has been told are incorrect, meaning he is "either dishonest or stupid", she wrote.
The letter, published by the Guardian on Friday, was written from Botswana where Hannah is doing a research fellowship.
Her father Andrew Mitchell has been MP for Sutton Coldfield since 2001, secretary of state for International Development from 2010 to 2012.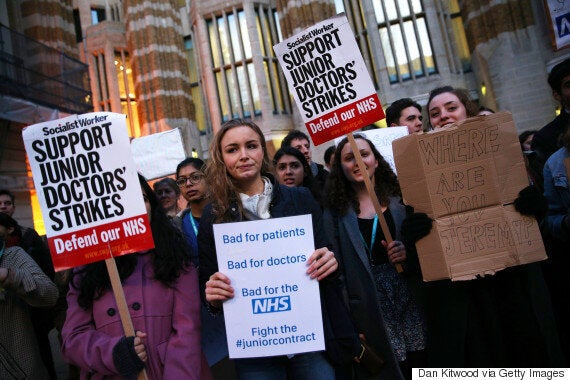 Junior doctors went on strike this week
He also served as chief whip in 2012 before resigning over the 'plebgate' scandal, when he was accused of swearing at a police officer outside Downing Street.
In response to the letter, he told the Guardian: "There is no three-line whipping system in the Mitchell family. We are an open democracy and there is no dad in the country who is prouder of his daughters and the fantastic doctor that Hannah has become.
"Whatever the merits of this matter the junior hospital doctors are a dedicated, hard-working and inspiring group of people, although inevitably the government is responsible for managing this resource."
Commenters online were amused but, and supportive of, Hannah's letter.
"#Tories seem to be losing control of their relatives," one wrote, while another said the piece showed "what it feels like to be a real doctor".
Meanwhile Mark Serwotka, the General Secretary of the Public and Commercial Services Union, the trade union for British civil servants, wrote to Mark Porter, the Chair of the BMA, saying doctors still had his "full support" after Hunt's "disgraceful" decision.
"The health secretary and his supporters insult the whole medical profession when they try to claim your members have not understood, or are refusing to understand, the implications of what is being proposed," he wrote.
"It is clear to me, and I believe to the majority of the public, that the BMA and junior doctors are fighting for the interests of the NHS and patient safety and and that the government is fighting a political battle, for reasons at which we can only guess."