It is now "ludicrous" to think male managers would be able to pay women in the workplace less than their male colleagues, according to Kelvin MacKenzie.
Companies with over 250 employees will soon have to publish their gender pay gap under measures being announced by the government to tackle inequality.
MacKenzie, the former editor of The Sun, told the BBC's Daily Politics programme today: "I've been an employer for 35-years. The idea that you give someone more money or less money based on their gender is absolutely absurd.
"Mind you I have only ever been in the media so perhaps that is a different kind of industry form the norm."
MacKenzie added his daughter and step daughter were the "toughest" people he knew and "the idea a male manager could hold them down is ludicrous".
"I actually do believe men want to promote women, even at the expense of male employees."
He said "now it has completely turned" and young men were earning less.
Anne McElvoy of The Economist was unimpressed. "Oh dream on Kelvin, really," she told him. "Young women, yes are doing very well... by the time you get into your forties and certainly into your fifties, the pay gap has grown wider."
"To take young women who are doing fantastically well and and say this is going to continue on a line going upwards is not what the data shows."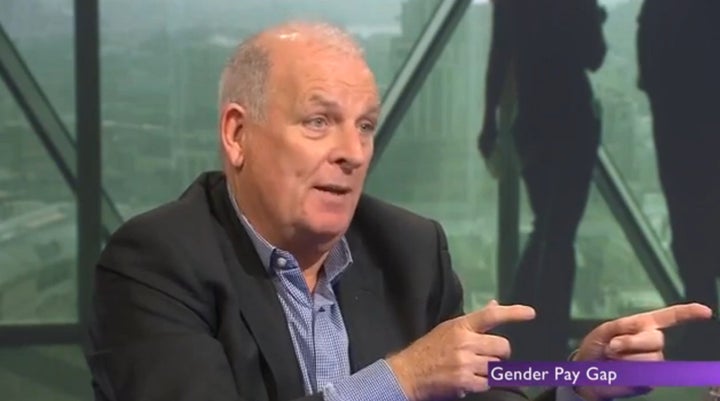 The government has announced new league tables will also be launched giving details of companies failing to address the problem.
And ministers are taking action to make sure that thousands more girls study maths, engineering, science and technology at school.
Women and equalities minister Nicky Morgan said the Government wanted to secure "real equality" for women and reduce the gap in pay between men and women.
"In recent years we've seen the best employers make ground-breaking strides in tackling gender inequality.
"But the job won't be complete until we see the talents of women and men recognised equally and fairly in every workplace.
"That's why I am announcing a raft of measures to support women in their careers from the classroom to the boardroom, leaving nowhere for gender inequality to hide.
"At the same time I'm calling on women across Britain to use their position as employees and consumers to demand more from businesses, ensuring their talents are given the recognition and reward they deserve."