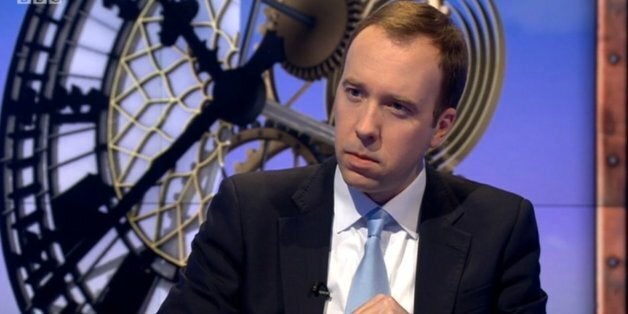 The Government will give MPs the chance to vote to scrap the ban on hunting, a minister has confirmed, after an attempt last year failed.
Cabinet Office Minister, Matthew Hancock, renewed the Tory manifesto pledge that could see Labour's Hunting Act repealed, saying the party was "committed" to it.
Attempts to table a vote last year to lift the two-hound limit on hunting foxes for vermin control purposes was blocked due to opposition from the SNP and some Conservative MPs.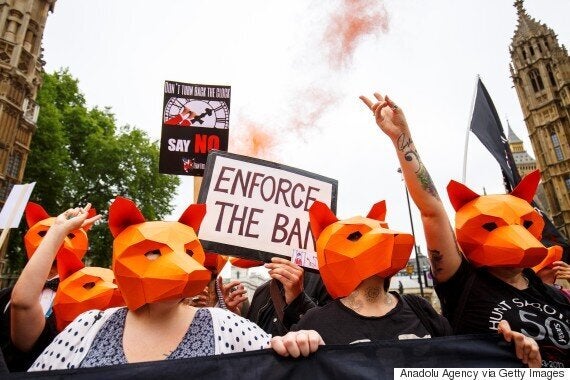 Animal rights campaigners protesting against government plans to bring back fox hunting in July
However, a vote is more likely now new rules banning Scottish MPs from voting on matters which only affect England have come into force.
A similar "commitment" in the Tory-Lib Dem coalition failed to materialise over the five year Parliament.
Mr Hancock, who is in charge of implementing his party's manifesto, was quizzed by the BBC's Sunday Politics as it launched its 'Manifesto Tracker'.
The 'Tracker' will charts the progress of promises made by the Conservatives as they unexpectedly win the election.
Presenter Andrew Neil asked: "Hunting. When will you give parliament the chance to repeal the Hunting Act?"

Hancock: "We're committed to doing that."

Neil: "But when?"

Hancock: "Well, we're committed to doing it in this parliament. So we looked at doing it early on, as everybody told us, we decided not to do it then, but that's something that we're committed to."
The SNP had said it would not vote on English-only matters, and specifically cited fox hunting as an example, but changed its mind after "overwhelming demand from people in England".