The 'Downton Abbey' actress was lucky enough to receive a smacker from none other than Leonardo DiCaprio, as a Kiss Cam went round the auditorium during the awards show.
Leo, who was sat behind Maggie, reached around and grabbed her face, to plant a friendly smooch on her cheek.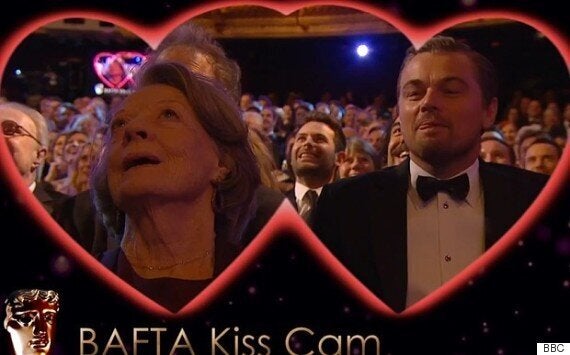 Leonardo DiCaprio and Maggie Smith were surprised by the camera
Clearly surprised, she turned around to see who her mystery kisser was, before reaching out to hug Leo and shake his hand.
Bosses decided to include the camera in a nod to the ceremony being held on the day of love.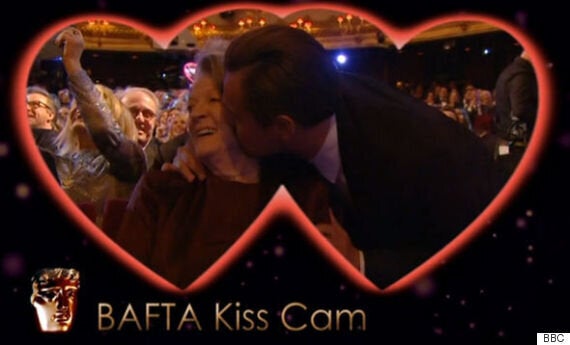 Leo planted a tender kiss on Maggie's cheek
Stanley Tucci and Cuba Gooding Jr. were also targeted by the Kiss Cam, with Cuba planting a kiss on his bald head.
Bryan Cranston and Julianne Moore were pretty enthusiastic with their kiss, but real-life couple Michael Fassbender and Alicia Vikander were having none of it, as they refused to lock lips for the camera.
The emotional star thanked his cast and crew, particularly his British co-star Tom Hardy, and dedicated his award to his mother, saying: "I didn't grow up in a life of privilege, I grew up in a rough part of East Los Angeles. And this woman drove me three hours a day to a different school. It's her birthday today, mum, happy birthday. I love you very much."
Take a look at all the pics from the 2016 BAFTAs in the gallery below...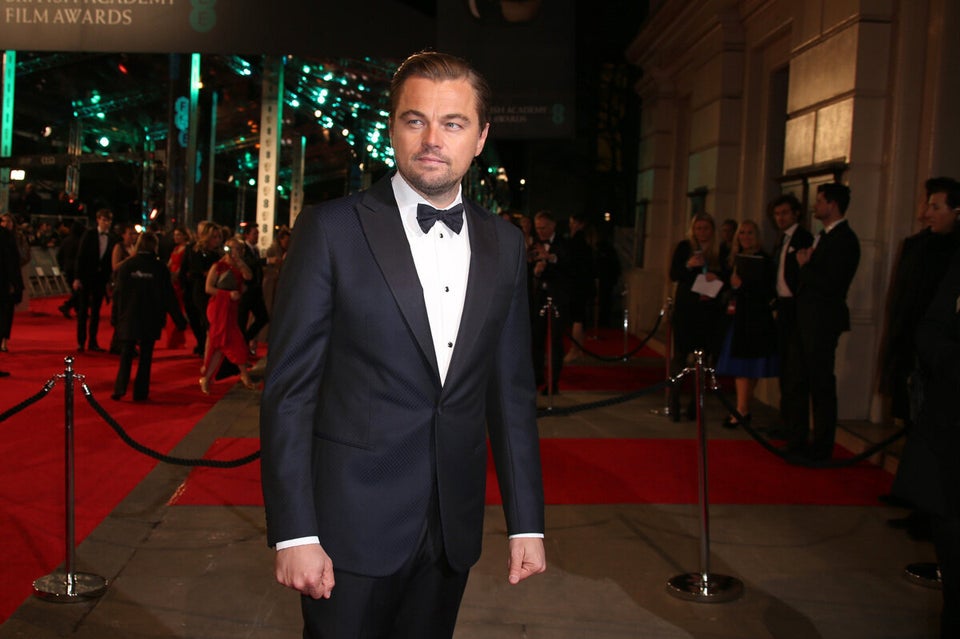 BAFTA 2016 Red Carpet