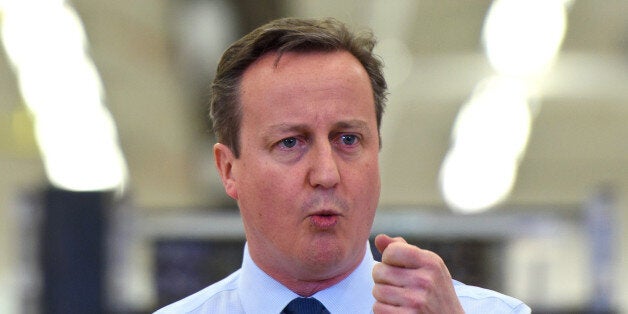 David Cameron has been branded a "chicken" by Nigel Farage after the Prime Minister pulled out of a meeting with the Ukip leader in Brussels.
Mr Cameron was scheduled to come face to face with Mr Farage on Tuesday during a meeting with European Parliament leaders.
But today, Downing Street confirmed the Prime Minister has pulled out of the event, with a spokesman saying it's not "the best way to use his time."
Mr Farage reacted with anger at the news, and claimed Mr Cameron was "insulting millions of British people" who voted for Ukip in the 2014 European elections.
He said: "The Prime Minister is a chicken. I received my official documentation this morning to say that I was one of several meeting the PM tomorrow morning and he has now run away scared.
"Frankly I'm not surprised. Not only is the deal pitiful but he would not want me exposing the fact that even if he wins the referendum, the European Parliament will veto it."
As Leader of the party that won the European Elections, @David_Cameron is insulting millions of British people by refusing to meet me.

— Nigel Farage (@Nigel_Farage) February 15, 2016
The meeting, due to be held at 11.30am on Tuesday, would have involved European Parliament president Martin Schulz and the leaders of the seven Parliamentary groups.
Mr Cameron was due to discuss the draft deal he had secured with European Council President Donald Tusk for new terms of the UK's membership of the EU.
The Prime Minister is hoping to get the negotiation signed off by the 27 other member states at a summit in Brussels later this week.